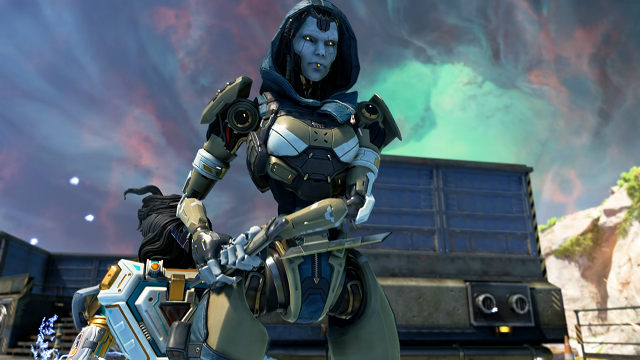 As players are playing Apex Legends, there are different legends on the list. Some players are willing to choose the support legends, others expect to play offensive legends. Ash is one of the most offensive legends in the game. Are you interested in the playstyle of Ash in Apex Legends? You can read this article and know some useful tips. Players can get
Cheap Apex Legends Coins
to unlock other good legends for rank competition in the game.
Ash in Apex Legends is primarily played as a leading and scouting character. She will be in the front lines starting off most engagements much like a Wraith. However, there are some key differences in how Ash needs to approach fights. Wraith is at her best when she plays as aggressively as possible, looking for damage and openings for her team to move up on. If she ever gets in trouble, she has her tactical ability to phase back to safety.
Ash on the other hand will start fights from a bit further back. The lack of a low cooldown phase means that getting caught out of position away from your team comes at either the cost of a two-minute ability, or your life. While ulting out to safety is certainly a good option in many cases, it's a play that puts you on the back foot for a while, greatly reducing what you can do for the rest of a fight.
Useful Tips for Players to Play Ash Well in Apex Legends
Communicate with Your Teammates Often
Ash's abilities in Apex Legends mean that she is a strong hunter. Wherever she stands, she can use her kit to immediately locate enemy squads, travel to them, and then take them down quickly. However, her downfall is perhaps the fact that her kit is not geared towards dealing any additional damage. While she can track down ongoing fights between squads and get involved, she needs a strong team beside her to take out squads until a player is more confident with raw skill alone.
Take Advantage of Passive Abilities to Find Enemies
Try and unlock as many perks of her as you can so you can make the desired loadout out of her abilities. Ash's passive lets you scan a loot box and reveals the location of the squad that killed the player. You should keep an eye on the map as the map shows all the death boxes which are not 3 minutes old when you scan the loot box their killer squad will be shown for 8 seconds on the map as well so make sure you make the most out of it.
Keep Ultimate Ability for Fight
While it's tempting to move huge distances with Ash's portal whenever her ultimate charges up, it's best practice to save it for when it's most needed. Whether Ash's squad is winning or losing a fight, her portal can come in very handy. Run away from certain death in order to heal back up behind cover, or use it to reposition or flank enemies where they least expect it.
There are some niche moments when using the ult outside a fight can be useful. Recovering player banners that are about to expire, outrunning a closing ring, or gaining the high ground in preparation for a fight are just a few top-tier ways to use Ash's portal.
Players who want to try offensive legends can choose to play Ash legends in the game. You can follow the guidance and master her abilities well in the training mode. And players can
Buy Apex Legends Coins
to unlock specific skins for her in the game as well.