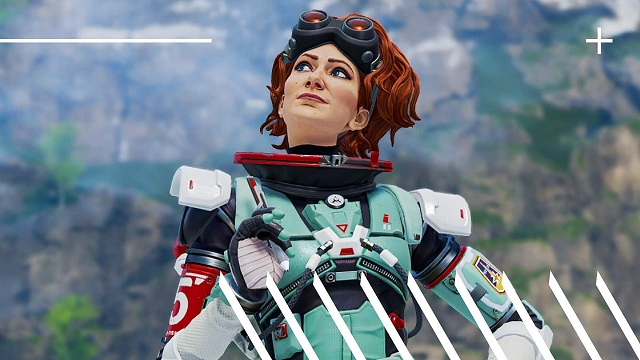 There are a variety of characters for players to experience in Apex Legends. Each character attracts specific attention from players. One of the newest characters for Apex Legends is Horizon. She is good at gravity manipulation and can perform it in battle to make chaos, maneuver in different ways, and reach the remote areas. So, players are willing to know how to play well with this unique character in Apex Legends. Some characters can be equipped with beautiful skins by using
Apex Coins
in the game, which make them attractive in the matches.
How to Play Horizon Character Well in Apex Legends
Horizon can quickly deploy her Gravity Lift to send herself to the skies. This gives her more than enough breathing room to reload, heal a bit, or even aim at enemies from afar. Thing is, staying up for too long can leave her quite vulnerable against enemies who regain their bearings and can see her through the Gravity Lift. However, instead of staying idle in the skies, Horizon should use her Gravity Lift to get access to other vertical spaces.
In instances where battles take place near buildings and high structures, Horizon can use Gravity Lift to reposition herself. Maintaining higher ground on the rooftop of a building grants her a huge positional advantage. And even if she doesn't get to hit anyone, her position alone will require a tremendous effort from enemies just to find her.
When preparing your team composition with Horizon bear in mind there is one thing that limits Horizon's ability to get kills, she has no ability to close gaps. Her lift gives her verticality but not a lot of forwards momentum so moving in to secure the kill can be tricky for her. Here is a good opportunity to put Pathfinder and Octane into your rotation as their abilities work well with Horizon's spacewalk and can get her across the gaps extremely quickly to finish off downed foes and punish misplays from your opponents.
As Horizon can sit at the top of the Gravity Lift for 2 seconds, suspended in mid-air, you can use the height to look for takedowns with a sniper. This is a great strategy for when you're not completely ready to commit to a full push and want to weaken a squad before you head in.
With the new Season 10 buffs increasing her lift speed back up to 9.1 (not as high as during Season 9, but a lot better than her current values), it's going to be much easier to pick off opponents again. Just make sure you're effective with the time you have, and land all of your shots.
You should be careful with Black Hole, as it can be shot and destroyed by enemies, but luckily you will be able to see enemies drawn into the Black Hole if they are behind it - they will be outlined. Even if you don't have grenades yourself, throwing Black Hole and then moving close is a good idea. Remember, friendly grenades thrown by team members other than yourself will not do damage to you, and therefore a Thermite Grenade will make for great cover if thrown by a friend.
Black Hole isn't foolproof, and enemies will be able to escape. Which is why you can move close while it is active, and be sure to finish off any stragglers as they attempt to escape. Of course, Black Hole is most useful when enemies are clumped together inside a building, but you can use it out in the open.
Players can learn to how master this unique character through reading this article, and if you demand some good weapons for your character, you can
Buy Apex Legends Coins
to select the suitable ones for them in order to improve the damage towards foes in battle.