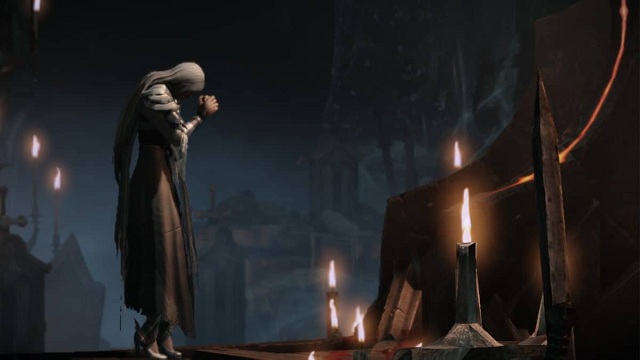 There are a variety of bosses in the world of Lost Ark. Many players are willing to accept the quests associated with bosses, because they can obtain good rewards from defeating bosses in the quests. The Moake World Boss is a field boss in Lost Ark, you can loot some important collectibles and materials from it. In this article, players can know about the location of Moake Boss and how to defeat it in Lost Ark. Meanwhile, players can choose to buy
Cheap Lost Ark Gold
to equip some useful potions for your characters, which make them keep healthy in the process of questing in Lost Ark.
Where to Find Moake Boss in Lost Ark
Moake is a village in Punika that is part of the Tikatika Colony region. To find Moake, you have to travel by sea to Punika and then travel north from the Aira Pond Triport in order to reach this region. You can find Moake between north of Aira Pond and south of Promise Hill .
If you're having problems locating Moake, go to the server calendar and pick the Lost Ark Moake event from the drop-down menu. Then, by pressing the compass button, you'll be able to see the actual location of Moake on a map as well.
Moake spawns on certain intervals within the week, along with the other field bosses. During these intervals, he will spawn every hour. You can use the Procyon's Compass to see which times Moake will be spawning on which days. You may also set an alarm on specific days within your in-game Calendar to alert you once Moake is about to spawn.
How to Defeat Moake Boss in Lost Ark
Moake has millions of health points, meaning he's designed to be fought by a large group of players instead of solo. So before you try taking the salamander down, look around to see how many people are around. Despite its large size, Moake is a very agile salamander. To avoid getting bullied around by Moake, you'll need to learn his moveset and how you can counter or dodge each move.
When Moake glows red, the boss will do a 360 swipe, hitting those in melee range. After that, the boss will lift its tail into the air and charge up an arena wide AOE. It appears you need to run as far away as possible to escape its deadly blast.
Moake does a variety of different AOE's that appear at the same time in either a red or white color. Fireballs rain down immediately from Moake's tail when it is in the air. Meanwhile, the white ones detonate moments later when the boss calls for forth holy energy from them. They can stack so be careful on your positioning.
The key to remember in the Moake fight is that the boss can reset if you lead him too close to the edge of the circle. This circle will materialize around you during the fight, and you must keep him close to the center. If Moake resets, the fight is essentially wasted, so try to keep your group at the center of the map.
Some of the key attacks of Moake include a massive AoE attack, which you can see when Moake is surrounded by an extremely wide red and blue circle. You may be tempted to try and run away from the AoE, but the best course of action is to remain close to the center to keep Moake from resetting. The attack actually does not do that much damage and will not one-shot you, so tank the attack.
Players need to know how to dodge the attack from Moake Boss, it is a key to defeat this boss in the quest. Players can also
Buy Lost Ark Gold
to purchase good weapons for characters, which helps them make great damage towards enemies in the battle ground.