This is meant as an easy to play, versatile build for leveling from 70 to 80 in Mod 16. It may end up being decent for other content, such as AOE in dungeons.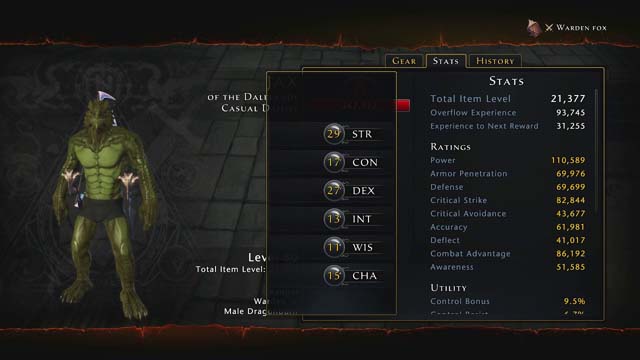 The build plays sort of like a cross between the old Trapper build and Combat build. You'll be swapping stances and using all three encounters, with reasonably low cooldowns.
Generally, you'll run in and open with Hindering Strike, followed by Steel Breeze for a little more AOE, then Marauder's Rush. Then swap to Ranged and do Constricting, Marauder's Escape (jump before using it so you don't fly backwards), and Hindering Shot. When you swap back to melee, you should find Hindering Strike is about to come off cooldown, with Steel Breeze at 4-5 seconds and Marauder's Rush at 6-7 seconds. With Storm's Recovery, each encounter reduces the other cooldowns by 3 seconds, so you'll be able to chain all three back-to-back almost immediately and restart the series.
You will still sometimes have cooldown gaps that need to be filled. In this case, it's better to use Storm Strike (new melee at-will, available lvl 72) after one or two of your melee encounters, since it will deal double damage from Flurry (Blade Hurricane feat). You don't want to put yourself in a situation where you're filling with Ranged at-wills or unbuffed melee at-wills, so it's best to keep track of your cooldowns and toss in Storm Strikes when they are doubled in damage.
Other than that, you can use Snipe (new daily ability) to one-shot stuff whenever your Action Points are full, or you can keep AP available to pop Forest Ghost if you're in trouble. Further, once you hit 80, you can grab Nature's Envoy feat which grants Flurry during Forest Ghost's duration. Then, instead of needing to time you Storm Strike fillers, whenever you run out of encounters you can use Forest Ghost and spam Storm Strike for 5 seconds.
Details:
Choose Warden paragon path
At-wills
• Electric Shot/Clear the Ground
• Penetrating Arrows/Storm Strike
Encounters
• Constricting Arrow/Steel Breeze
• Hindering Shot/Hindering Strike
• Marauder's Escape/Marauder's Rush
Passives
• Aspect of the Serpent
• Blade Storm
Note: if you're fighting mostly groups, swap out Aspect of Serpent for Twin-Blade Storm. Or if you're fighting alongside party members and rarely have aggro, get behind targets and use Seeker's Vengeance. Aspect of the Serpent is just a good all-around passive since it always helps you deal more damage in any situation.
Dailies
• Snipe
• Forest Ghost
Feat Selections
• Feat 1: Deft Strikes
• Feat 2: Storm's Recovery
• Feat 3: Blade Hurricane
• Feat 4: Skirmisher's Gambit
• Feat 5: Nature's Envoy (available lvl 80)
Ability Scores
•Strength and Dexterity
Boons
• Whatever you want/need.
• Master Boon - Blood Lust. Gives an offensive bonus on encounter use. This build is for spamming encounters, so it should go off often.
For more news and guides on Neverwinter, stay tuned to
Rvgm.com
, a professional online in-game currency store for purchasing
Cheap Neverwinter Zen
.