To kick off Season 2 of Apex Legends in style,
Respawn and Twitch Prime have combined forces again to bring even more Apex Legends in-game content for Prime members with 4 in-game content drops from July 2 nd to September 30 th.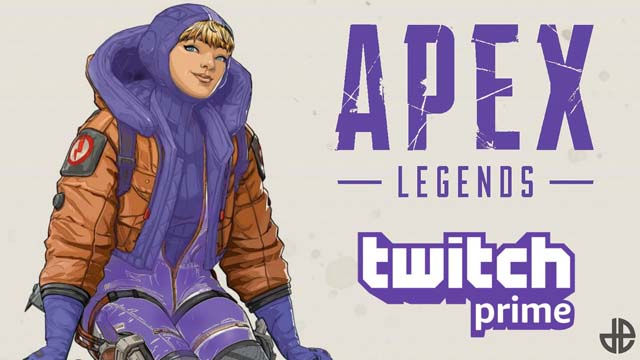 Currently, Prime members can claim the exclusive Sweet Dreams Wattson skin shown above that this legend rocking out in unicorn gear. Prime members can also claim the Stellar Stallion skin for the brand new weapon, L-Star. However, these drops will only be available during Season 2, and the content will change as the season progresses. Details for this content have yet to be fully revealed. However, fans can expect to see new Legend skins, including for Mirage, Octane, and Bangalore.However, these drops will only be available during Season 2.
How to claim Apex Legends Season 2 Twitch Prime Drops?
Anyone with a Twitch Prime account is eligible for the free content, while those with an Amazon Prime account can automatically upgrade their Twitch account to Prime without having to watch a single video – you just need to connect your Amazon Prime account to your Twitch.tv profile.
However, the process for claiming this Twitch Prime loot can be slightly tricky - especially if you are playing on PC - as you need to link up your Amazon, Twitch and PSN/Xbox Live/Origin/EA account, so there's a few steps that need completed.
How to claim Apex Legends Twitch Prime content
Sign into Twitch
1. Link your
Amazon Prime account to Twitch
2. Link your
Twitch account to EA / PSN / Xbox Live
3. Claim Apex Legends loot on
Twitch
If you are an Amazon Prime member, you will need to
link your Amazon account to Twitch here
.
Once done, you'll then need to link your Twitch account to whatever platform you play Apex Legends on - you can
use this link to connect your EA account with Origin/PSN/Xbox Live
.
If you've already linked your account, your rewards will be there when you sign in!
You will also receive a notification on the top bar of the
Twitch website
(on desktop), where you can find all Twitch Prime loot.
Couple of other things to note before claiming this free content:
Available on all platforms
Loot drops are available on Xbox One, PS4 and PC.
Can only be claimed once
This offer can only be applied once to a single EA account, and only on a single platform. Content will be available only on the first platform you log into with your linked EA account so make sure that's the one you want it on.
Forever yours
Even if you cancel your Amazon Prime/Twitch Prime account, you will still be able to access the content but you won't be able to claim future offers until you reactivate your subscription.
Claim the loot using your preferred platform now!
Stay tuned with
Rvgm.com
, a professional online in-game currency store for
Cheap Apex Legends Coins
.