Torchlight Infinite Class Tier Guide: How to Select Classes in the Beginning of Torchlight Infinite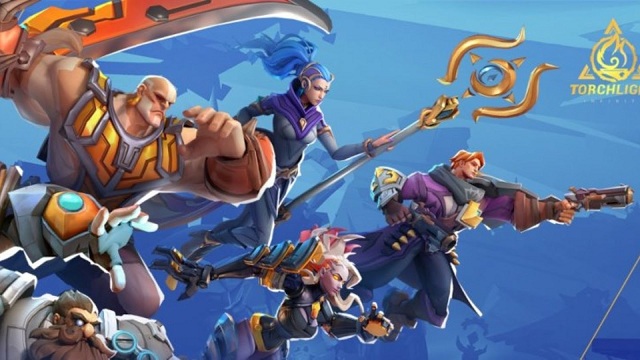 When players are going to play Torchlight Infinite, they find there are various kinds of classes in the game. And they are confused about the choices of classes in the beginning. They have no idea about the strength and weakness of classes in Torchlight Infinite. So, do you know how to select classes in the game? Players can get
Cheap Torchlight Infinite Flame Elementium
to fidn more good gears for character in the game shop.
How to Select Best Classes in the Beginning of Torchlight Infinite
Berserker Rehan
This is a melee brawler who enjoys getting up close and personal with his enemies. If you played Torchlight 2, this is a different Berserker. Rehan is his own unique character with new traits and his own backstory. Even though this class lacks reach, after lv5 you receive the Hammer of Ash that can deal area damage. While taking damage, Rehan will generate Rage, which increases his attack speed and thus his damage output. A damage reduction buff makes the Berserker able to fight for longer periods of time. Once the Rage bar is full, it can be consumed to increase his damage and movement speed.
Frostfire Gemma
Frostfire Gemma is where Spacetime Witness Youga gets his AoE attacks from. If a player wants to play as a mage with strong elemental-based damage, then Gemma is the one that they should turn to for sure. She excels at high-damage spells that attack all enemies and combines both ice and fire to create insanely powerful attacks.
Gemma's main role is for wiping out large hordes of enemies from the back of the line. Gemma is not just limited to fire and ice, either - she can take on all sorts of elemental forms as well, in order to use all sorts of spells to her advantage. The only problem is that she is also a bit of a glass cannon as well, and cannot take a lot of hits.
Commander Moto
This is "summoner" class in Torchlight: Infinite. While Moto is armed with a might hammer, his strength actually comes from being able to summon mechs and robotic minions to assist him in combat. His allies can help with both attack and defense, which makes him a very formidable asset to have in the field. However, this reliance on minions initially leaves Moto's personal damage a bit on the low end.
Divineshot Carino
Divineshot Carino is a rather interesting type of character for many players of Torchlight: Infinite. There are quite a few players who are going to shine with him, but it is also worth noting that Carino is not a character for everyone - he tailors more toward a specific play style. Divineshot Carino is made to be a glass cannon unit - that is to say, he has very high damage, but can easily be bursted down in a few hits.
In a nutshell, Divineshot Carino is used for players who like using long-ranged attacks and high damage from a distance. He is for players who want to be a pure damage class. Divineshot Carino has all the hallmarks of a Damage Per Second (known as DPS) unit. He has high damage from a distance, and can consistently burst down enemies, but comes with the downside of low health and defense.
Spacetime Witness - Youga
Youga is a bit of a controversial character to choose to place as high up as he is, but what Gemma lacks in mobility, Youga has in spades. Not only is he able to both cast and move across the field with ease, but he can manipulate time to summon a clone that does magic attacks right along with you for continuous damage.
His other Class, Spacetime Elapse, focuses on maximizing the amount of damage over time you can manage in your build while working with your Reaping ability, which takes the percentage of damage equal to how much you caused with all of your DOTs, effectively melting all enemies on the field. This form takes patience and skill to level though, so take caution when taking him out on the field.
Players can choose one of these mentioned classes to start your journey in Torchlight Infinite. And you can also
Buy Torchlight Infinite Flame Elementium
to upgrade character quickly and complete more quests in the game.