So, if you just buy Gladiator Heroes and try out, as a huge fan of this game for many years, below, I will share with you some practical tips based on my own gaming experience. With tips below, i hope you'll have easier time in the game. Now let's dive in, shall we?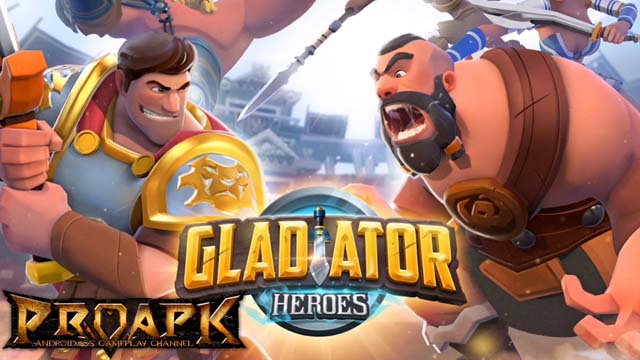 For anyone starting rule 1, enjoy the game for what it's worth. Most players are on the ground floor of the game as the developers are "working" on updates which we the community have been waiting for. You will hit a content wall, meaning nothing left to this game(at the moment).
This game has the ability to be addicting. You need to play 1-2x a day in order to keep your hard work from going to shit.
The game is pretty balanced where each hero gets random skills. That's why this game is interesting. Look up guides within online or Reddit to help choose best skill sets for your heroes PvE or PvP.
Starting the game you may want to keep your first gladiator. He is the only sword and shield in game with heal. Turning him into instant support and will be a cool asset later on.
For PvE if your gladiators do not have scavenger by the 3rd skill you will have a slower game speed than someone who has the skill. Stun is helpful as well
PvP skills stun = win
That's all I will elaborate on skills because you need to learn for yourselves you scared plebs.
Now what is cool about this game there is not a huge difference between 1-5 star because they all get the same chance for skills. The only difference is in stats which is maybe a 20-50pt difference where I have not seen it hinder myself.
Therefore. Don't be afraid to spend gems. This game gives you plenty from farming resources to level your char.
I would say spend as soon as you get enough gems to get 5 star gladiators. I've saved about 5k worth of gems just from finding about 6 5 star around your level. this is what happens late game. It takes you 4000 exp (roughly 20-40 battles) to just earn one rank from Rank 5.1 to Rank 5.2. Therefore 40 battles to find out if your new 5 star gladiator is worth keeping. Not fun.
Where at lower levels, the same amount of battles you find out the first three skills. Yes armor is fun, but that will come. Rushing armor will bite you later on when you have teams with shit skills.
So for anyone starting this game once you can hire spearman. Do not level up your NQor your training grounds until you find the best skills suitable for your style of gameplay. If you value winning, having good heroes with the right skills then you will understand my warning. If not, have fun, you'll realize your mistake and what i meant later on. Cheers.
PvE is more beneficial than PvP.
Concludes My tips for this game. Hope this helpful.
For more new and guides on gaming, stay tuned to
Rvgm.com
, a professional online in-game currency store for
Cheap Gladiator Heroes Gems
.