For those who have already catched a Armored Mewtow, here's your chance to catch another pokemon, as
Niantic is bringing another one of the three Legendary dogs from Pokemon Gold and Silver, Entei, back to Raid Battles for one day only this Sunday, July 14.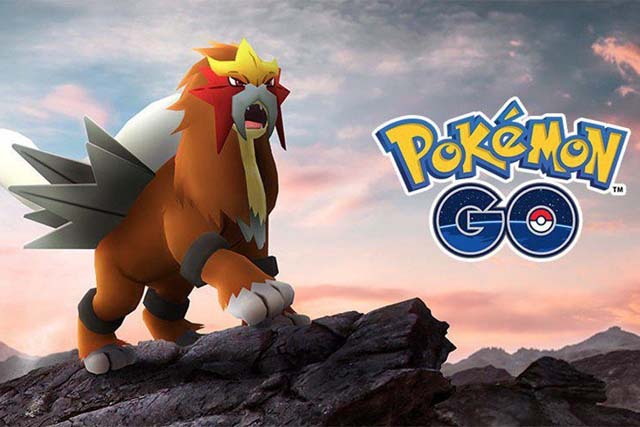 Pokémon GO: Entei-Raid-Event Overview:
The event will go on for three hours, just like a Community Day and it will have several bonuses attached to it. Five free raid passes will be given out to trainers interested in participating and Shiny Entei will be available to the lucky ones. However, the odds of coming across a Shiny Entei are down strictly to luck, as it will drop at around five per cent rate. So if you're hoping to add one to your collection, you'll need to be persistent and visit as many Raids as you can during the event hours.
Furthermore, raids featuring Entei will offer double raid experience and triple catch experience. Hatch experience will be doubled and there will be one hour lucky eggs.
Here's everything we know about Entei Day, including the Entei Day start time, and, below that, info on other similar events gone by.
Event
Entei Raid Day
Featured Pokémon
Entei
Times
Sunday, July 14, 2019
4:00pm – 7:00pm your local time
Tier
Unknown (Most Likely T5 as its predecessor Raikou)
Bonus 1
5 Free Raid Passes
Bonus 2
Shiny Entei
Tips for battling Entei
Entei is a legendary Fire Pokémon. It is vulnerable to Ground, Rock and Water moves.There are plenty of options to choose from, but other Legendaries such as Kyogre and Groudon--both of which can be encountered through July's Field Research tasks--will prove to be very effective against it, as will strong Pokemon such as Rhyperior, Golem, and Tyranitar. While Dragon Pokemon don't have a type advantage over Entei, they'll resist its Fire attacks, making them viable options for rounding out your team.
In addition, Armored Mewtwo has arrived Pokemon Go and is in Level 5 Raids from July 10-31. so if you haven't catch one with certain reason, now is your chance. Armored Mewtwo is a psychic-type pokemon, here we would recommend you to capitalize on bug-, ghost-, and dark-type moves. We recommend the following:
Origin Forme Giratina with Shadow Claw and Shadow Ball
Tyranitar with Bite and Crunch
Scizor with Bug Bite/Fury Cutter and X-Scissor
Gengar with Shadow Claw/Lick and Shadow Ball
Gyrados with Bite and Crunch
Houndoom with Snarl and Foul Play/Crunch
Armored Mewtwo might have Dynamic Punch as a charge move, so Tyranitar and Houndoom won't last as long against it. But the other counters listed will work just fine.
Be sure to check back in the coming days for even more Pokemon GO news, updates, and strategy guides. And if you need to buy
Cheap Pokemon Go Coins
,
Rvgm.com
is the best place. Until then, good luck out there, trainers!