With the arrival of
two new Nintendo Switch games: Pokemon: Let' s Go, Pikachu and Pokemon: Let' s Go, Eevee
, fans are again invited to brand-new pokemon world with these little just wired but cute animals. However, most players may get confused about the two game and it is hard for them to make a choivce. So What are these games about, and which version should your family pick up?
What are Pokemon Let's Go Pikachu and Eevee?
Pokemon: Let' s Go, Pikachu and Pokemon: Let's Go, Eevee are the latest video games in the popular Pokemon franchise. Similar to
Pokemon Yellow
before it, Pokemon: Let's Go starts you with either a Pikachu or Eevee before the team can set out on their adventure to capture more Pokemon, collect the region's eight gym badges, and defeat the Pokemon League Elite Four.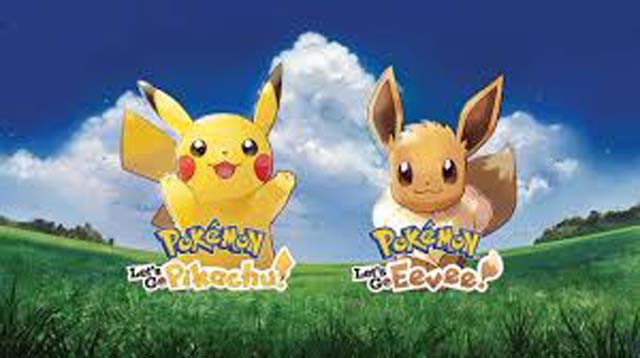 What's the difference between Pokemon Let's Go Pikachu and Eevee?
In fact, there's no much difference in gameplay of both game. Each game allows you to travel with the starter Pokémon in question, either Pikachu or Eevee. In addition, certain Pokémon will be version exclusive. For example, Oddish, Sandshrew and Growlithe will only appear in the wild in Let' s Go, Pikachu! while Bellsprout, Vulpix, and Meowth will only be in Let's Go, Eevee. By the way, you can buy
Cheap Pokemon Quest PM Tickets
from our website:
rvgm,com
, a trustworthy online in-game currency store.
What's new to Pokemon Let's Go Pikachu and Eevee?
The biggest change in Let' s Go Pikachu and Eevee is the switch to a Pokemon catching system more reminiscent of Pokemon Go. Instead of random encounters, creatures are seen out on the world itself. Collide with them and you' re booted into a catch scenario, where rather than a battle you toss Poke Balls and other incentives to try to coax the Pokemon to become yours. The catch system mirrors Go fairly closely, and plays out just fine regardless of if you' re using the Poke Ball Plus, a Joy-Con with motion control or just button-based controls. This new catching system has a huge knock-on effect on the rest of the game. For example, in previous games unless you were grinding for a specific set of stats there was little incentive to repeat-catch Pokemon you' d caught once before, however, in the new game, there's a combo counter which ticks up as you catch multiples of the same species in a row, meaning that each time that counter ticks higher, the next of that species you encounter will be more likely to have higher stats or even be a shiny Pokemon.
So, which version is better -- Pikachu or Eevee?
Pokemon RPGs tend to come in pairs - Pokemon Red and Green, Pokemon Sun and Moon, you get the idea. In those cases, there are typically some major differences between both games that make choosing which game to purchase a real decision. With Let' s Go, Pikachu and Eevee, however, the difference ultimately comes down to which title Pokemon you like more. So just choose the pokemon to your taste better.