March is now officially underway, meaning that
a new set of set of Field Research tasks in Pokemon Go and a new Community Day
. So what legendary pokemon you can get by completing field research this month? What pokemon is available on March Community Day? And so on. We've got answers to all these questions. So, keep on reading.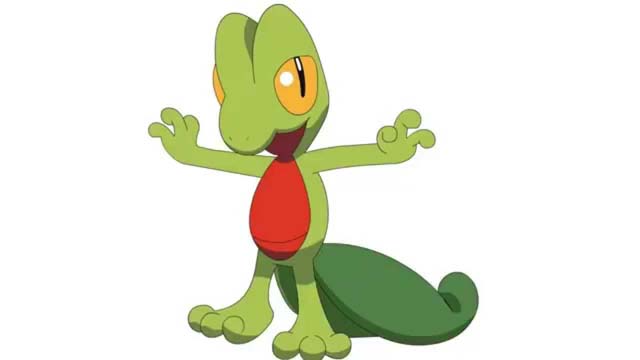 Pokemon Go March Field Research Quests Rewards

Dialga is the new legendary Raid Boss you are going to tackle with this month. This pokemon is available from March 1 at 1pm PST to March 28 at 1pm PDT. Being Steel/Dragon, Dialga is vulnerable to Ground and Fighting types. So, if you wanna take Dialga down and potentially capture it, you'll need a team of Fighting or Ground Pokemon at your disposal. Therefore, the likes of Heracross, Machamp, Rhydon, Machop, and Donphan should help round off a healthy team.

Players who miss our Dialga can probably expect it to appear further down the line. Since Niantic always introduces exclusive Pokemon for Legendary Raids. Like December Community Day in 2018, Niantic brings back all the pokemons for the year, offering players a second chance to get those pokemons. For Cheap Pokemon Go PM Tickets, come to Rvgm.com. As a top online in-game currency store for many years, we are known for our cheapest price and reliable service. So, give it a try! Otherwise, you'll never what you've misses out!

Pokemon Go March Field Research Breakthrough Rewards

In the past two months, Pokemon Go players encountered three legendary birds – Articuno, Moltres, and Zapdos, and three legendary dogs – Entei, Raikou, and Suicune. Now this month, players will encounter the legendary titans. so March and April Research Breakthroughs should feature Raikou, Entei, Suicune, Lugia, Ho-oh, Regice, Registeel, and Regirock.
The Latest Details Of Pokemon Go March Community Day

When Is Pokemon Go March Community Day Release Date?

The March Pokemon Go Community Day will be taking place on Saturday, March 23 for every region. Here are the full details:
Date: Saturday, March 23
Time: 3pm-6pm local time
Bonus: 1/4 egg hatching distance
Bonus: 3 hour lures

What Pokemon Is Featured On Pokemon Go March Community Day?

For the Pokemon Go March Community Day this year, you will have a much higher chance to train a Shiny Treecko. The exclusive move hasn't been released out yet, as Niantic tend to sit on these details until closer to the event.

Therefore, during the three hours, make sure you gather as many Poke Balls, Great Balls, and Ultra Balls to catch this awesome pokemon, and keep some Razz Berries if you want to catch the Shiny Treecko. In addition, since players are able to hatch Pokemon Eggs at a quarter of their usual distance during the event, make sure you free all incubators to hatch as many eggs as possible during your journeys from Pokestop to Pokestop.

One last note, aside from above mentioned pokemons, the elusive Gen 2 Pokemon Smeargle has also made its Go debut alongside the game's new AR photo mode.