Survival: Endless in Plants vs Zombies is the hottest mini game in Plants vs Zombies, which is known for its unbeatable difficulty. As its title suggests, you'll encounter endless waves of zombies. Although it's impossible to finish, many players have impressive records - flag numbers in the hundreds or even thousands. In this guide, we've laid out some ultimate strategies from top gamers to help you get as many flags as possible.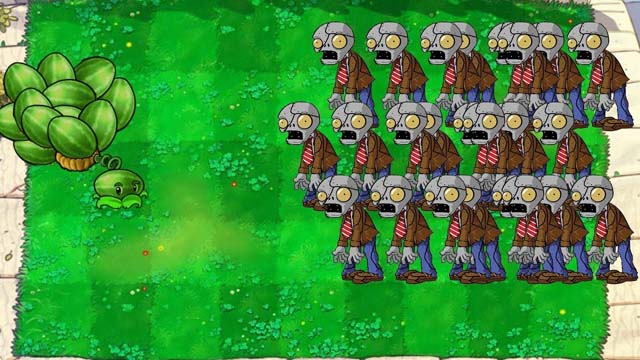 Must-Have Plants:

Spike Rocks: they are necessary in front of the cobs because they can slow down Gargantuars and other zombies as a good defense line for cob cannons at the front. You should also put them in the back as well because they kill the Digger Zombies.

Twin Sunflowers:to do well on Survival: Endless you need at least four twin sunflowers. You can buy them at Crazy Dave's store to upgrade your regular Sunflowers to produce double sunlight. Ideally, planting 6 to 8 will get you far on the more expensive plants. So, if you wanna buy twin sunflowers, come to Rvgm.com for Cheap Plants vs Zombies Gems Coins. As a top online in-game currency store, we've received great population from customers all over the world for our cheap price and reliable service. So, give it a try!

The Winter Melons: you should plant winter-melons in front of the double row of Gloom-Shrooms, which is enough to slow down the Zombies.

The Gloom Shroom: since that any pea shooters pretty much have to deal with each zombie individually, while ach zombie takes some time to kill, even if it's less than a second, you should choose gloom shroom. It's not the strongest, but it hits ALL zombies within its range. You can stack gloom shrooms up like a step ladder (3 in both water lanes right up to the point of entry, another three in the two middle lanes after that, and a few more to help protect the winter melons in the back).

The Ice-Shroom: these are must. You should use these on almost every level. Especially when the Bungee Zombies are about to come down, it freezes them long enough for the Gloom Shrooms and Cattails to kill them, rendering the Umbrella Plant pretty much useless.

The Cattail: the cattail is unnecessary. As the game goes on, more and more Balloon Zombies are coming up. Cattail could take them down at the very beginning. Moreover, it takes good care of Imp.
The strategy

Essentially, at higher levels, almost all strategies rely on having a constant supply of Cob Cannons to take out the Gargantuars with. The Winter Melons are used to slow down incoming enemies. The Gloom Shrooms in the pool are to damage pool-dwelling zombies and also attack zombies in the second and fifth rows. The Gloom Shrooms near the house are to kill Miner Zombies in the event that they spawn, and the Banana Leaves are to protect against Catapult and Bungie Zombies. The Ice-Shroom is placed in the pond to wake up with a Coffee Bean in the event that it needs to be used, Spikerock is to protect against vehicles and zombies that get too close to the Cob Cannons, and the Twin Sunflower to generate sun.

With this set up, it won't be difficult for you to get 200 flags. For more news, guides and updates on Plants vs Zombies,stay tuned to Rvgm.com.