Upgrading your plants is a newest features added to Plants vs Zombies 2,
which allows you to level up your plants and increase their abilities to make them more powerful and to defeat the zombie menace. In this article, we'll be walking you through how to level up your plants in Plants vs Zombies 2. So, let's dive in, shall we?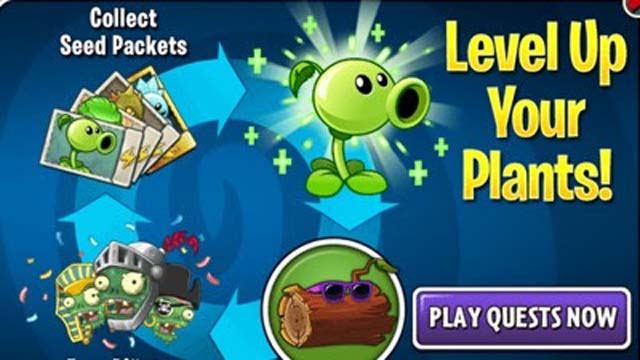 The Basic of Plant Upgrade System in Plants vs Zombies 2
In Plants vs Zombies 2, players are able to level up their plants and increase their abilities. To level up plants, you have to collect seed pockets, which can be obtained via Piñatas. When you have enough Seed Packets for a particular Plant, you can use them to start levelling up. Piñatas can be earned as rewards from certain quests or buy them in-game using Gems or real world currency. You can buy
Cheap Plants vs Zombies 2 Gems Coins
from
Rvgm.com
, where you can enjoy the cheapest price online with fast delivery. There are different types of Piñatas . In Plants vs Zombies 2, each World has Piñatas that contain Seed Packets for Plants from that specific World. Limited edition Piñatas contain Seed Packets of a specific type of Plant. For example, the Fire Plant Piñata gives you the chance to collect Seed Packets for any fire-type plant (Fire Peashooter, Torchwood, Wasabi Whip, and more.)
Note that although leveling up plants usually increases the plant's capabilities, or statistics, not all plants' statistics are increased per level. Besides, based on the characteristics of the plant, plants can be upgraded to different levels among level 10, 15, or 20.
Useful Strategies for Leveling Up Plants
Once you've decided to upgrade a certain plant, head to your Almanac to check where to farm the seed packets for your plant and how many seed packets you'll need to earn . Wait until the featured quest event that you are looking for is up, then go to your Travel Log section and look for limited time quests that you can complete and start farming. In fact, farming piñata isn't very difficult. Here are some effective tips worth your attention:
1. Stop using gauntlets, only play free play for now. Save the gauntlets. Don't retain streaks if <50,
2. Grind as usual, 9 gems, piñata parties x2, 2free gauntlets, daily missions.
3. Play only lost city, get your stallia to lvl5
4. Once your stallia is lvl5, you can start spamming stallia blover combo in battles and hopefully you can have a 200+ streaks and boom your plants levels are boosted
if you are tired of collecting stallia seed packets, you can always spend 100 gems on lost city packets to get it to lvl5 faster. Unfortunately you will notice that piñata rewards gives you mostly premium plants seeds, if you keep a streak to 500+, you will most likely upgrade all your premium plants to lvl7+( except Cauli and few other special edition premium plants )
That's all you need to know about plants upgrade in Plants vs Zombies 2. For more newa and guides on Plants vs Zombies 2, stay tuned to
Rvgm.com
.