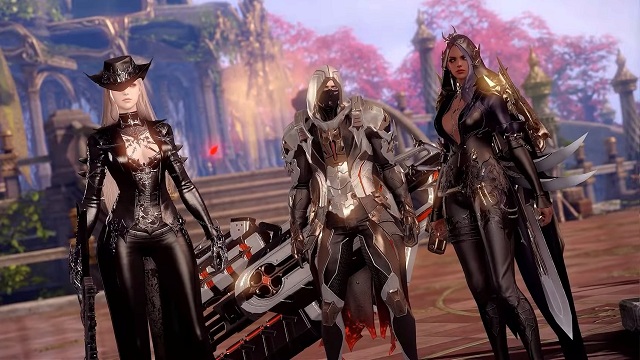 When players are playing Lost Ark, some are willing to collect various items as exploring the large world, others like grouping with players for dungeon raids or PvP Battles. While, many players are going to choose the solo path, complete the main storyline and defeat enemies on the way. Do you want to know which are the best solo classes in Lost Ark? Players can use
Cheap Lost Ark Gold
to purchase good gears or weapons for characters in the game.
Best Solo Classes to Play in Lost Ark
Berserker
Berserkers deal great damage with their swords and a lot of their attacks do stagger damage, which prevents your foes from fighting back.
They're not the most maneuverable, but are at least faster than Paladins and Gunlancers while having a bit of crowd control thrown in.
When they do get hit though, it's not a huge issue as they have plenty of health. This means that overall they're simple to play and succeed with, making Berserkers particularly good for beginners or casual players.
Gunlancer
The Gunlancer, AKA the Chadlancer, is one of the best classes to play solo due to their capabilities of soloing raid boss fights even when his whole team is down. Gunlancers are versatile in their utility, burst damage, and extremely high stagger and destruction damage.
Gunlancers are helpful in parties and themselves as they utilize their Identity shield to face tank enemies. His Red build allows him to deal high damage and stagger, while his Blue build focuses on keeping consistent damage with mobility and very high shield uptime making him constantly invincible. Gunlancers are one of the most enjoyable classes to counter bosses due to their proximity when using Bash and Dash Upper Fire. They can also disrupt boss mechanics because of their ability, Shout of Hatred, which taunts enemies.
Sorceress
The Sorceress is the premiere class for damage and AOE in the game. As a result, they can easily clear hordes of enemies in seconds. With swift spells and nuclear-level damage, they are almost essential in taking out harder dungeons and raids. They lag a bit behind the Berserker because they are a little harder to pilot.
When you're playing as a Sorceress, make sure you stay behind and keep your enemies at bay. Try to clear as many enemies as you can in one or two spells, and leave the bigger ones running around until your spells recharge.
Scrapper
One of the most beginner-friendly classes, Scrappers offers plenty of power and a great pool of health to ensure that players giving them a run for their money are well compensated. Alongside an insane speed-to-power ratio, players will find that Scrappers can also prepare them to jump into some of the more advanced classes in the future. However, for those willing to put the time and effort into this class, the Scrapper is valuable for solo play, as well as with friends in the future.
Striker
If you need to fight in close proximity and personally, but in addition want mobility alongside massive DPS potential, consider the Striker. They're a PvP favourite his or her speed brings about great at progressing to support characters together with kiting far away from danger.
While in solo PvE, these abilities are augmented with huge damage potential on account of long attack chains that get to massive effect. If you instead have your heart set on playing an Assassin class, or perhaps a fast and simple female melee character, take into account the Deathblade.
If players want to play Lost Ark in solo path, you can choose one of these mentioned classes to start your exploration. And you can also
Buy Lost Ark Gold
to upgrade your characters quickly and improve attributes in the game.