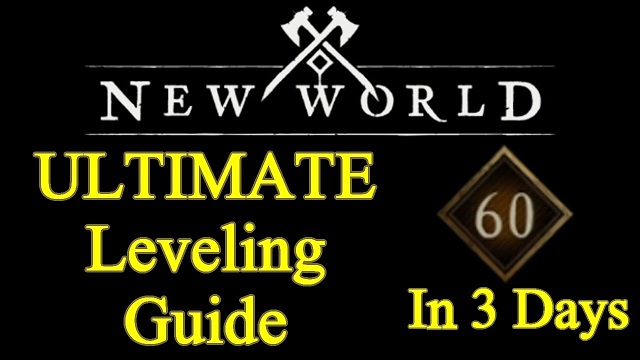 How do you level up fast in new world? When you unlock a new rank, you will get more new contents and rewards of the game! Try out these strategies and you will find out how to farm XP fast in New World!
Check The Town Project Board
Each town has quests that, when completed, help progress certain projects, determined by whichever company (guild) is currently running the town. These quests usually involve turning in raw materials and crafted items, hunting specific animals, or exploring certain locations. Before heading out to quest, be sure to always check out the town project board at the nearest settlement to see if there are any quests you can complete easily. If you're feeling lazy, you can oftentimes simply buy the resources or items needed for a town project board quest from other players at the settlement's trading post (auction house) for cheap.
Prioritize the main story quests
Unlike many other MMOs, doing main story quests is actually one of the best ways to level up in the early game. Each one rewards huge chunks of XP, and most of them are pretty easy, too. We recommend prioritizing your main quests until you finish them all, though you'll need to do some other quests on the side too in order to stay on par with their level requirements.
Participate in Faction Missions
If you completed all the missions in the Town Board way too early and have a lot of time in your hands before the refresh, doing Faction Missions is a good way to spend your time to maximize the amount of EXP you get. You also get faction tokens, which you can exchange for equipment and items in the faction shop.
Rest in a settlement
When players are logging off of New World for the day, be sure to rest in a settlement. When you log back into the game, you will have a Rested XP Bonus. Any task that gives you level XP will grant a bit more as long as the bonus is active.
Hit enemies while others are fighting
This is a little sneaky way to obtain XP without having to do much. If you are exploring and come across another player fighting a hostile, join the fight for just one quick hit. One hit will ensure you gain XP once the other player defeats it.
When you level up fast, you will get more
New World Coins
in the leveling process, which is really a good way to earn more extra NW Gold! You can not only get more Coin, but also you can earn more items, loots, weapons, armor and more stuff in the ranking up process!