New World Game Guide: Players Want to Know How to Make the Best Musket Build in New World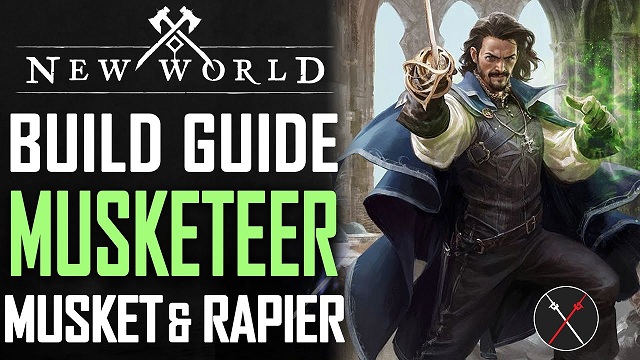 When it comes to Musket in New World, it is always a very strong ranged weapon. Players have access to choose eleven different weapons in the game, which contains various swords and shields. Players are expect to make a specific build for this ranged weapon in order to create maximum damage. Moreover, players also choose to buy
New World Gold
to improve their crafting skills in the game, which will bring more useful items.
Rather than traditional character classes and skill leveling, New World players will upgrade, enhance, and build out their weapons and gear. The chosen weapon will determine the best play style and abilities to utilize. There are a variety of weapons in New World with top builds, including ranged and melee.
New World has a balanced mix of exploration, weapon building, and intense battles. The Sharpshooter build is the best one to use for the musket in New World. This weapon can hold a lot of boosts and buffs as well as deal ranged and melee damage. The versatility of the musket makes it easy for players to enhance their PvP rank and deal a large amount of damage with every shot. Focusing on abilities that optimize the Sharpshooter build will be extremely beneficial for players.
How to Make the Best Musket Build
Musket is one of the most versatile weapons in New World. It has a unique skill tree, and once it's combined with a complimentary weapon, it becomes sick!
Following are our top 4 musket weapon combos that you must try to enhance your playing experience.
Hatchet: Combining Musket and Hatchet allows you to have intense melee damage with the self-healing Berserk. It also allows you to provide your enemies with ranged damage.
Spear: Combing Musket with a Spear allows you to create big damage from range and enables you to crowd control nearby enemies. However, it is to be kept in mind that this combo does not work great against Lost and Angry-Earth types of enemies.
Bow: This Musket combination allows you to use a bow and Musket back to back. This means after you've fired your shot, you can quickly switch to the bow and continue your volley.
Rapier: Having a rapier allows you to properly utilize your intelligence attribute points. It also partially lets you convert the damage you've received into elemental with the help of socketing gems in your weapons. However, it is weak when it comes to area effect damage.
While ranged weapons will require some skill and practice on the player's part, they can be some of the best weapons in the game. The Sharpshooter musket build focuses on high damage and dexterity. For stats, dexterity should be maxed out first, then boost survivability by adding some points to constitution. A minimum number of points should be put into the other stat categories only as needed. The Sharpshooter musket will also require players to focus on specific skills for maximum damage. The Musket Primarily Scales with Dexterity and secondarily with Intelligence.
You can invest in both of these if you like to, as it'll help with the Musket's basic attacks and special abilities. However, we recommend you have a tilt toward Dexterity when you're thinking of investing between one of them. Having more points towards Dexterity helps you with damage and survivability, and it also guarantees a critical strike after dodge rolls.
Players will improve your character a lot with the best musket build in New World. And if you need other equipment, you can
Buy New World Coins
to purchase them for your character to enhance the ability of them. You can find cheap prices about New World Coins on rvgm.com.