Another year, another Madden. There isn't many months away before the release of the next edition of Madden series, Madden NFL 20. To ensure better NFL Superstar experience for players,
Madden NFL 20 features many fantastic new modes and updates to favorite modes. Here's everything we've already know based on EA announcements
.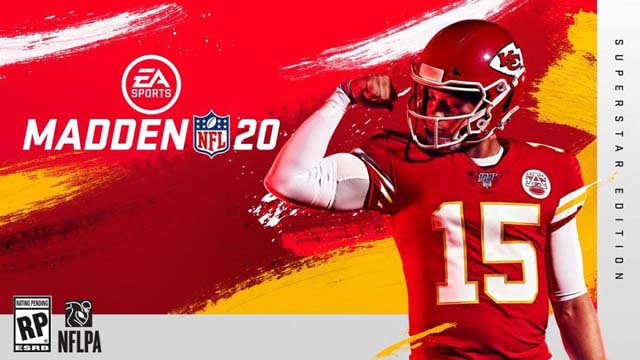 Madden NFL 20 Release Date
The Madden 20 is set to release on August 2nd for the standard edition and on July 30th for the Superstar Edition and the Ultimate Superstar edition. If you have EA Access, Origin Access or Origin Access Premier, you can expect to play as early as July 25th.
Madden NFL 29 Cover Star
Couple of days ago, EA Sports confirmed that Kansas City Chiefs quarterback and 2018 NFL MVP and offensive player of the year Patrick Mahomes as Madden NFL 20 cover star. As a starter, Mahomes became the only quarterback in history to throw for over 5,000 yards in one season both in college and the NFL, and the third quarterback to throw at least 50 touchdown passes in a single season.
Madden NFL 20 New Features
EA finally revealed the new Madden 20 features, and they are right in line with many of the rumored upgrades for Madden this year.
Franchise: QB1
is a new, personalized career campaign for the Franchise Mode that allows you to play as the main character in your franchise. This allows you to create a quarterback, pick your college and work through the College playoffs, the NFL Combine, the NFL Draft, breaking into the NFL and then eventually playing in the Pro Bowl and the Super Bowl.
Superstar X-Factor
, aims to bring NFL stars to life,demonstrating their unique abilities. There are about 50 Superstar X factor players and more than 30 additional Superstar players, as well as special abilities that you can use to get an edge on your opponent.
Scenario Engine
New Madden Ultimate Team missions
, which seems to be MLB The Show style missions and offer player new ways to get more MUT rewards throughout the season.
Other Madden 20 Features:
Unique playbooks – Playbooks are calibrated to be more different from team to team, providing more variety for strategic game-planning and in-game adjustments
Run/pass option plays – Now available to call, bringing even more NFL authenticity to today's play calling
On-field trainer – Learn how to improve as a Madden player with this cohesive, modernized teaching system that introduces new in-game mechanics over time as you progress through your gameplay experience
New pump fake mechanic – Pump-fake to a specific receiver, and fake out defenders with a new double-tap throw-canceling mechanic
NFL Pro Bowl – Play the annual Pro Bowl within the Franchise mode and Face of the Franchise: QB1, featuring all-stars from the AFC and NFC
Superstar-driven play calling – Play calling tailored to the Superstars on your team to quickly get your stars involved when you need them the most
New celebrations – Over 20 new TD and first-down celebrations added to bring more to the big plays on the gridiron
That's currently all you need to know about Madden NFL 20, and Rvgm.com will keep you updates with more on Madden 20. As always,
Rvgm.com
should be you first choice for
Cheap Madden NGL 20 Coins
if you are in demand of them once the game comes out.