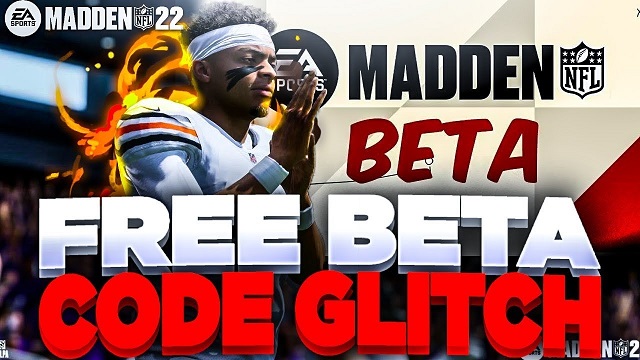 Want to get access to community playtest closed demo on Madden 22? If your answer is yes, you need to get the Madden 22 Beta Code. Here is how:
Madden 22 Beta Codes
You can get a Madden 22 Beta Code by following the
official twitter account of Madden 22
. You can keep the notifications on and hop online whenever they have new keys to give out. The twitter account is also responding to tweets where players are asking for community playtest codes, so you can try that out too.
This is the only way to get the codes for the closed beta and it's based on luck. There are no sign ups or registration options that are openly available. If you have received the invitation code, you can play the closed demo right now until 1st July 2021. In the beta, players can try out Squads, Weekend League, Strategy Cards, Solo battles as well as Superstar KO (During Week 2) and The Yard (During Week 2).
How to Redeem Madden 22 Beta Code
If you've got a beta code, all you need to do is head to the 'Redeem Code' option on the PS4/ PS5's PlayStation Store, or select the 'Use Code' option in the Xbox Store. Enter the code and then confirm you want to redeem the Madden 22 community playtest. The beta will then begin downloading and once it's done you'll be free to check out the various new modes.
How to get the Madden 22 Beta?
If you have an invitation code, here is the way to redeem the code and download it based on your platform:
PlayStation:
·Use your existing Sony Entertainment Network account on PSN.
·Select the PlayStation Store icon on the system home screen.
·Select Redeem Codes at the bottom of the menu on the PlayStation Store.
·Enter the code and get ready to play.
Xbox:
·Go to Games under Store.
·Select Use a Code. Or say with Kinect, "Xbox, use code."
·Sign in if prompted.
·Select or enter the 25-character code and get ready to play.
What's included in the Madden 22 Community Playtest?
EA is going big this year and giving players a chance to experience almost every aspect of the game. The Community Playtest will run for two weeks and offer access to the following modes:
·Play Now
·Franchise
·Madden Ultimate Team (Strategy Cards, Solo Battles, Weekend League and Squads)
·Superstar KO (available during Week 2)
·The Yard (available during Week 2).
Madden NFL 22 is the sequel to Madden 21, and which will be launch on PC, PS4, Xbox One, PS5, Xbox Series X/S in later 2021. If you want to be the leading position, you will need to equip enough
Madden 22 Coins
at the beginning of the game! We rvgm.com is the best place for buying FUT 22 Coins with discount price!