Lost Ark May Update: New Legion Raid and Guardian Raid, New Class and Events in Lost Ark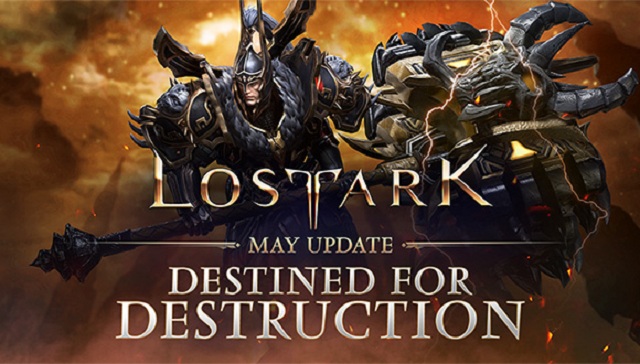 Players are eagerly looking forward to knowing the news about the new update of Lost Ark. There are a lot of changes in the May update of Lost Ark. And players have access to experience more new things in the game. So, you can know some contents about it from reading this article. Players can
buy Cheap Lost Ark Gold
to level up your characters in time in order to complete more raids in Lost Ark.

Lost Ark New Class: Destroyer class
Perhaps the name gave this away already, but Lost Ark's Destroyer will join the game as an Advanced Warrior class. As a colleague to the Paladin, Gunlancer, and Berserker, this buff guy uses a massive hammer to stun and, well, destroy his enemies.
Based on what we know, the Destroyer is a front-row Warrior whose combat role is to control his enemies' movement. Besides his stun attacks, he's able to slow, launch, push, and pull any unfriendly horde.
New Legion Raid – Valtan
The first Legion Raid will finally arrive in the West. Legion Raids are difficult team-based activities that require tight teamwork and mastery of skills and the opponent. Players will be tested on their team's coordination and their mastery of execution as they try to counter the Legion Commander's unique characteristics, abilities, and mechanics. Valtan is an eight-player Legion Raid, and has two gates – checkpoints that allow players to continue from where they left off in case they fail or leave early. Each new Legion Raid will introduce a new mechanic, and Valtan is no different. Being the first Legion Raid in the Global version of the game, it's going to introduce a lot of new mechanics. Players are advised to bring an Item Level 1415 character before attempting the Normal Difficulty, and Item level 1445 for Hard Difficulty.
Challenge Guardians
We're also getting some new Guardian Raid content, including Deskaluda and a new "Challenge Guardians" activity. Each player can attempt to defeat three Challenge Guardians every week, which will scale your item level to match the enemy.
Challenge Guardian Raids will add a new weekly activity for players looking for a challenge. Each week, players can attempt to defeat three Challenge Guardians. Every Guardian has its own required item level to enter, and each week one Guardian will rotate out, replaced by a different foe.
Differing from a normal Guardian Raid, Challenge Guardian Raids will apply 'Scale of Balance' so that your characters' item level will be adjusted appropriately to that of their enemy. Additionally, players cannot use the Battle Workshop in the raid region. However, with increased challenge comes increased rewards. Rewards for each Challenge Guardian can be obtained once per roster, per week, and offer more diverse rewards than normal Guardian Raids.
Wild Wings Island and South Vern
South Vern will receive an expansion with a new Chaos Dungeons, a new Chaos gate, Ghost Ship, and the Field Boss Thunderwings. We're also getting new Adventure Islands, skins, balance adjustments, and general quality-of-life changes.
The Lost Ark May Update introduces Wild Wings Island – Arkesia, a vast land, filled with a myriad of menacing threats. Here, players get to fight a comically giant Crispy Golden Chickings. Players turn into a chicken or beer to battle the Chicking boss. Doing so will reward players with event coins, which they can exchange for rewards.
Players need to prepare enough
Lost Ark Gold
for the May update of Lost Ark, you can use them to purchase some good gear for your character in the new version of Lost Ark.