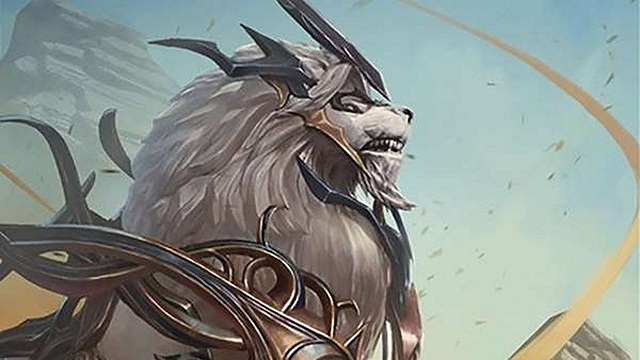 Players are fond of collecting rare items in the world of Lost Ark. So, they can't ignore the importance of Guardian Raids in the game. There are various rare materials or items in the loot of dungeons raids. One of them is the Tytalos Guardian Raid. The most crucial thing is to defeat the Guardian Raid Boss Tytalos in the game. In this article, you can learn the guidance about how to defeat the giant boss. In addition, players can buy
Cheap Lost Ark Gold
to purchase enough HP Potions for your characters, which can be used to keep healthy in the quests.
How to Complete Tytalos Guardian Raid in Lost Ark
Tytalos is a particularly difficult boss because he is the first one that has a mechanic which allows him to one-shot players and even wipe the entire team. This is because of an ability called Annihilation, which you'll need to learn to deal with, so you can defeat Tytalos and move onto the tougher Guardian Raids. Tytalos has a few other attacks, but many of these are slow and well-telegraphed, making them easy enough to avoid.
Once you've been fighting Tytalos for some time, he will start summoning sandstorms around the combat arena. It's key to avoid these as they will give you a slowness debuff that can stack up to three times, with the third stack applying a temporary stun to you. However once you have three stacks, you can't receive the debuff again for 30 seconds.
A key to surviving this thing is through the dust tornadoes that spawn. When you've been in there for three ticks of damage in the center of the tornados, you will get petrified. While you're petrified, you can avoid the one-shot mechanic by becoming immune. You need to get this right; otherwise, you'll start chewing through the team's lives and potentially fail the raid.
One last thing to note is the tornado gives you a 30-second cooldown on becoming petrified. If you mess this up and go in too early, you will die. However, you can bring classes that can remove debuffs, such as the Gunlancer, Paladin, or Soulfist. Alternatively, you can take a Panacea potion, which also removes debuffs from your characters. These come in handy if you notice you or your party mess up, and you can remove the 30-second cooldown buff so you can become immune again.
This strategy requires kiting Tytalos to fight in the area near the zipline. As soon as it enters its wipe attack animation, just take the zipline and zip away. This also works on areas with ladders or cliffs where you can get to another elevation, though there have been reports that it's not a 100% reliable way of not getting hit by the roar.
Tytalos will glow red and stomps the ground multiple times. The ground will then show ground fissures that get farther out on every stomp. Try to dodge far away as the shockwaves grow wider. This attack can be used as a gauge to tell when Tytalos will be doing its wipe attack. After an earthquake, Tytalos will either do two or three more attacks before doing his wipe attack.
The main threat of this fight is the AOE attack so if you have an agile class like Deathblade, you can continue moving to avoid it. Also, make sure that you have a good Bard in your team to have good sustain and healing. With enough determination and dodging, you'll defeat Tytalos and claim his rewards.
Players should figure out the types of attack from Tytalos Boss in advance, then make different methods to deal with damage from this boss. If players want to make great damage towards bosses, you can
Buy Lost Ark Gold
to select the high-level weapons for your characters instead.