Lost Ark Game Guide: How to Unlock And Use Different Kinds of Life Skills in Lost Ark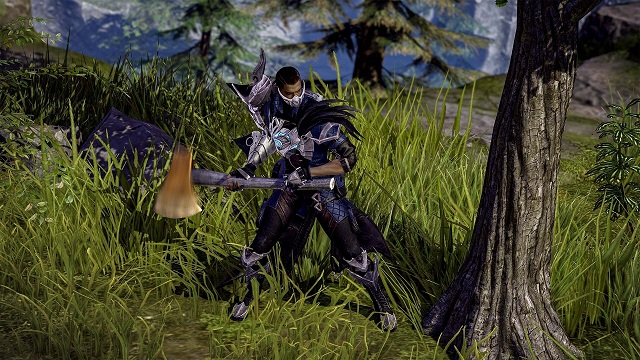 Players can not only play PVE and PVP combat mode, but also trying to experience a lot of activities in Lost Ark. For instances, Mining, Fishing,Hunting. In the process of playing Lost Ark, players can have access to unlock more various life skills in the game, and make their exploration more interesting. So, players want to know how to unlock more kinds of Life Skills in the game. If you want to earn more XP for characters in Lost Ark, you can buy
Cheap Lost Ark Gold
to collect extra XP for characters, they will level up quickly with the help of more XP.
How to Unlock And Use Life Skills in Lost Ark
To unlock a specific Life Skill, Lost Ark fans must complete the particular quest associated with the skill. Additionally, to use a Life Skill, players will need Life Energy and the tool used to perform the Life Skill. Life Energy is a finite resource that grants players 10,000 points for use, recharging 4,000 Energy daily. Keep in mind that the rank of one's Life Skills is shared across a player's account, including Life Energy consumption, meaning players cannot use their alt characters for additional farming.
Life Skills in Lost Ark
Mining Skill
The first skill you unlock is Mining. This is done in Lakebar Village when you need to gather ore to make a crown for Thirain. An orange pop-up will appear in the center of your screen to activate the Mining Guide Quest. Accepting it sends you to the Trade Skills Guildmate, who will give you a brief rundown for Mining. She'll then direct you to the vendor to purchase a pickaxe. Grab that, and then head out of the village to find some ore. You'll be able to see it on the map or mini-map as a blue lump of rock. Find an ore node, press 'G' to mine, and you'll get your materials.
Mining is one of many Life Skills that players can select as their profession in Lost Ark. Used to procure ores and gems from around Arkesia, it's a great skill to have for anyone looking to craft new weapons and items for combat or make some easy money on the market boards.
Whenever engaging in Lost Ark mining, you consume what's known as 'Energy of Life', which regenerates at a rate of approximately 4000 energy per day. Given this precious resource is shared between characters on one account, you need to carefully consider how you spend it.
Logging Skill
Logging is one of many Life Skills that players can select as a crafting profession. This particular skill, logging, will allow you to cut down trees and gather wood. However, it is unique from other crafting professions, as logging will allow for active co-operative play. Sometimes, you'll find a tree that may just be too big for you to cut down alone, and this is where other players can step in to help. All rewards and resources will be distributed between players equally.
Fishing Skill
The next Life Skill players will unlock is Fishing, which can be performed at certain marked fishing spots across the map. Players will receive this skill once they've completed the Guide Quest requiring them to gather food for a banquet. Fans must use "B" to switch their Mining Life Skill to Fishing. When near a fishing spot, use the "E" key to begin fishing and press "E" again to reel in a catch. Players will receive a special confirmation in Lost Ark when they've caught a fish.
There are also other life skills for players to unlock in Lost Ark. When players are using these life skills, they can collect more relevant materials in the process of gathering. And they can be used to improve the levels of skills in turn. Players can also choose to
Buy Lost Ark Gold
to gather more rare materials for characters in Lost Ark.