After the release o
f Pokemon Let's Go Pikachu and Eevee for Nintendo Switch
. Many gamers are wondering
how to transfer their pokemon collection from Pokémon Go to Pokemon Let's Go
, since players have spent countless hours exploring their towns and capturing a ton of great Pokémon along the way. We knew that it would have an integration feature with Pokemon Go, which means that you can connect Pokemon Go to Let's Go directly and transfer any first-generation Pokemon you've caught onto your Switch. Today,
rvgm.com
will be walking you through how to transfer from Pokemon Go to Pokemon Let's Go, so you can import all your Pokemon from the former game.
Before you begin, there's some things you should keep in mind. First, any Pokémon that you move to the Go Park will no longer be useable in Pokémon Go. You will, however, receive 1 Candy per Pokémon that you move. After you make the initial move to the Go Park from Pokémon Go, you'll also need to finalize the transfer in Pokémon: Let's Go.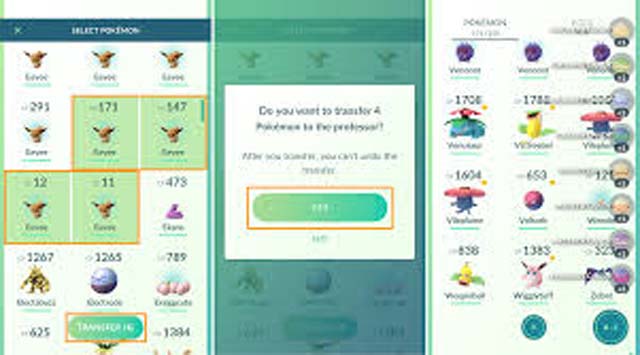 How to connect Pokémon Go to Pokémon Let's Go on Nintendo Switch
First, there are a few initial requirements. First, the Nintendo Switch with Let's Go and the phone with the Pokémon Go account need to be in close proximity (i.e. next to one another) with WiFi and Bluetooth enabled. Besides, you need to have reached Go Park in Fuchsia City, which is about three quarters of the way through Let's Go's story, to transfer creatures from Go to Let's Go. With the above requirements met, you can start connecting your phone with Pokémon Go to Nintendo Switch.
You can do this by pressing pause on Let's Go, then Options (the Y button), then select 'Open Pokémon Go Settings'. Agree to pair the game with a Go account. It'll then start searching. Now, with Pokémon Go on your phone, head to Settings, then 'Nintendo Switch' near the bottom. On the next screen, select 'Connect to Nintendo Switch'. Provided Let's Go is searching as shown earlier, it should then appear, and can be paired. With that done, you can begin transferring Pokémon from Pokémon Go to Pokémon Let's Go. By the way, you can buy
Cheap Pokemon Quest PM Tickets
from our website:
rvgm.com
, the cheapest online in-game currency store.
How to transfer Pokémon from Pokémon Go to Pokémon Let's Go
To initiate the transfer, head to the Go Park complex in Fuchsia City. Talk to the man at the front desk, select Bring Pokemon, pick a Go Park, and then select Start Communication. From there, open your Pokemon list in Pokemon Go, press the Nintendo Switch icon, and then select the Pokemon you want to transfer. Remember that this is permanent, and the transfer is one-way.
Once transferred, enter the Go Park you selected during the transfer, where you'll be able to find the Pokemon. Just walk up to the Pokemon and press A to initiate catching it. And don't worry--if it happens to run away during the catch sequence, you can just try again. You also have 20 Go Parks available with space for 50 Pokemon each, and there's no limit on how long they'll stay in the parks.