How to Get a Unicorn in Roblox Adopt Me 2021: Best Way to Obtain a Unicorn Egg and Hatch it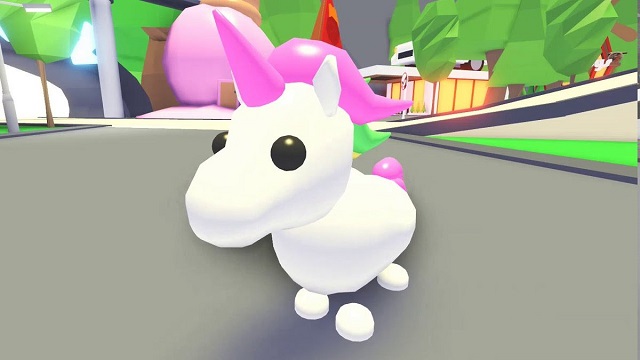 How do you get a unicorn in Adopt Me? How do I get a unicorn on Roblox? What to trade for a unicorn in Adopt Me? If you want to get a unicorn in Roblox Adopt Me, there are many useful ways for you!
How to Get a Unicorn in Roblox Adopt Me?
Obtaining Eggs
A unicorn can be hatched from three different eggs: Cracked Egg, Pet Egg, and the Royal Egg. The higher the cost of the egg, the more likely you are to get one. However, the Unicorn is a legendary rarity pet, so that means it's a very low percentage to hatch one, even in the more expensive eggs. Here's a look at the likelihood of getting the Unicorn out of each egg:
1. Cracked Egg ($350): 1.5% Legendary Chance
2. Pet Egg ($600): 3% Legendary Chance
3. Royal Egg: ($1,450): 8% Legendary Chance
Giveaways
Next up is the method of relying on content creators to giveaway a pet unicorn. For this, you need to find legit Youtubers and Streamers that do giveaways. You need to be looking for content creators focusing on Adopt Me. When the time comes, they'll giveaway a Unicorn and hopefully, you'll be that one lucky winner. However, you should try to keep away from any suspicious content creators who claim to do a giveaway but has a low subscriber count. These people are most only trying to get their subscriber count up, so be aware!
Trading
You can trade with other players, but you should only ever do this in the in-game trade chat, as the developers warn that no other trading system is officially supported by the game. Make sure you do not use any outside trading system, and only ever trade for in-game items, not real money.
Daily Login Rewards
Our next means of getting a Unicorn in Adopt Me is with the daily login rewards. However, this does not exactly give you the white Unicorn. Instead, you'll only get the Gold variant of the Unicorn if you rely on the daily login rewards. By logging in every day, you'll get to collect Star Rewards. With these, you can get yourself a Golden Egg, which possesses the chance of giving you a Golden Unicorn.
In addition, the more of these eggs you have, the better your chances of getting a Unicorn. For this, you must have more Bucks. You can increase your chances of getting a Unicorn by getting more Bucks. If you do not have enough bucks, you can choose to
buy cheap Roblox Adopt Me Bucks
directly from rvgm.com, cheap, safe, fast, 24/7!