How to Fix Connection Problem when Transferring Pokemon from Pokemon Go to Pokemon Let's Go
As the first wave of Pokemon Let's Go: Pikachu and Eevee hit the world, many gamers are connecting Pokemon GO and Pokemon Let's Go and
transfer pokemon from Pokemon Go to Pokemon Let's Go
. However, most gamer found it may be the most annoying experience you have throughout either game, once you actually bring two games together. Many gamers find that when transfer pokemon collection from Pokemon Go to Pokemon Let's Go, they find the whole process is just a battle. Many gamer may be struck in such situation: when they finally reconnect two games from step one in the Go Park staffer, the screen just sat there, endlessly spinning in search of each other. How annoying it is!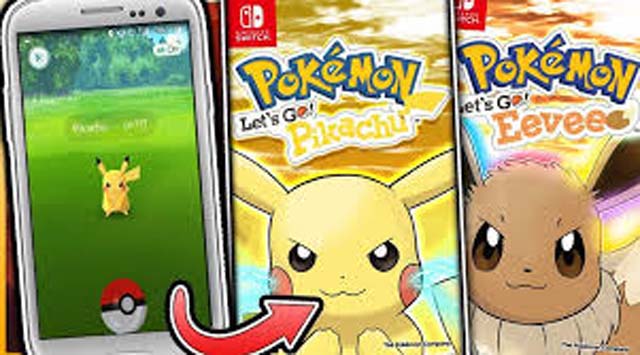 As we know,
Switch has had trouble with bluetooth interference since day one
. The Switch apparently doesn't like it when there are too many Bluetooth signals going on, even from its own hardware. so when you connect your phone with your Switch device,
unpaired all of the other Bluetooth devices from your mobile devices.
Here is a proven way to fix your connection problem:
Make sure your Joy-Cons are detached.
Unpair all Bluetooth devices from your mobile device.
Enable all app permissions for Pokémon Go.
Restart your phone.
You should now be able to connect your account both in the main Let's Go! settings and the Go Park transfer menu.
Here's another note you should pay attention to: When transferring your Pokemon from Pokemon Go to Pokemon: Let's Go, Pikachu / Let's Go Eevee, make sure you don't do anything to interrupt the process. Any Pokemon that were in between your mobile device and Switch may be lost for good, "as uninstalling and reinstalling the app would cause the transfer process to be stuck in limbo." says Nintendo.
To make sure the process isn't interrupted, Nintendo highlighted some best practices on its support site. When you decide to start moving your Pokemon from Go over into Let's Go, make sure to avoid clicking the home or power button on your Switch. You also don't want to press the home button, turn off Bluetooth, or suspend the Pokemon Go app on your mobile device. Nintendo also advises keeping your mobile device and Switch console close together during the process to ensure a smooth transition.
Following this advice should prevent any problems when you transfer your Pokemon. If you notice that your transfer has somehow paused itself or did not completely move all your Pokemon over, Nintendo advises you turn off the Pokemon Go app and uninstall it. After reinstalling the game, you should be able to resume the transfer again. By the way, you can buy
Cheap Pokemon Quest PM Tickets
from
rvgm.com
, a cheap, reliable online in-game currency store.
In addition, the inconsistency of Pokémon Go, whose new Adventure Sync and Poké Ball Plus features similarly fail may gamers. You can find solution from Nintendo's belabored online communications. It is complex and confusing if you get the two to work together. Niantic made Pokémon Go, while Nintendo's in charge of Let's Go!. Niantic relies on Google to establish player profiles; Nintendo does not. Both iOS and Android operating systems are supported, and there's a large variety of mobile device models to deal with. Hopefully, the technology team can soon figure out a solution to those annoying problems.