PvZ Coins return in Garden Warfare 2
, but are slightly altered to fit with
the new XP system
. With coins, you can buy sticker packs, which provide players with all sorts of goodies like new characters, cosmetic items and consumables. Fortunately, there is a variety of ways to earn coins in the game. Herein we've laid out some effective ways to fill your wallet fast and easily. So,keep on reading.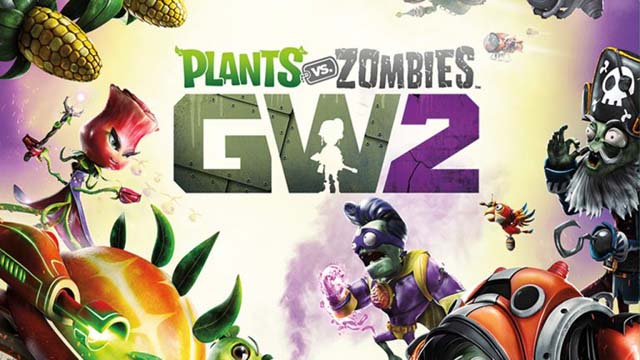 Check the Quest Board

In Plants vs Zombies Garden Warfare 2, on the right side of the multiplayer portal, you will see a quest board which reads specific quests for plants, zombies, and multiplayer modes, and all those quests refresh every day. You can add a limited number of quests to your Active Quest list and complete them. Each quest grants a lump sum of coins and additional experience points (XP), as well as the newly added Stars. In addition, you should pay attention to quests marked as Epic since they are harder and offer the largest bounty.

Farm Coins With The Zen Garden

Players in stage five of the Adventure mode are able to unlock the Zen Garden. In fact, you can also earn coins with Zen Garden with the following two ways. First, you can make money by growing and selling Marigolds. With water and fertilizer, sprout can grow into Sprouts grow into young plants, then medium plants, and finally mature plants quickly. Mature Marigolds can be sold for $3,000 each. The other is to collect gold from Happy Trees. You can buy a phonograph or a spritz of bug spray and then grow happy trees. When those trees' bases grow bigger and they will produce coins for about a day.

Play Gardens, Graveyards and Garden Ops

Compared with Team Vanquish, Gardens and Graveyards are much harder and longer. That's why you can earn more coins from there. Right? The longer a match goes, the more opportunities you'll have for maximum coinage. As long as you arr not a newbie player, it won't be hard for you to earn 5,000 coins in a few minutes. It works the same in Garden Ops. The longer you protect the garden, the more coins you'll receive.

Farm The Backyard

You can also look for coins from The Backyard Battleground in Plants vs Zombies Garden Warfare 2. Raising the Flag of Power will initiate the battle in the center of the Backyard Battleground, where you have to defend the flag from the oncoming waves of enemies. During the battle, certain enemy types can drop a decent amount of coins during the Flag of Power mode, so make sure to run over and snag whatever loot they drop. If you manage to protect the flag, you'll receive multiple diamonds and coins from the central flag as rewards.each diamond is worth about 250 coins, so be sure to snag those quickly when you see them on the ground.

One last note, you can also find coins in the game and diamonds around a game that will automatically turn into coins. If you wanna a shortcut and rush coins, you can come to Rvgm.com for Cheap Plants vs Zombies Gems 2 Coins.