To celebrate the premier of a new animated Pokemon film,
Mewtwo Strikes Back: Evolution
in Japan next week, Niantic developed game has just announced, that
Armored Mewtwo will be appearing in five star raids for fans to battle
and perhaps add to their growing collection of creatures. After Groudon leaves Raid Battles on July 10th, Armored Mewtwo will enter Raid Battles until July 31st. With it, some Mewtwo style clothing will also be available in the Style Store on the same day.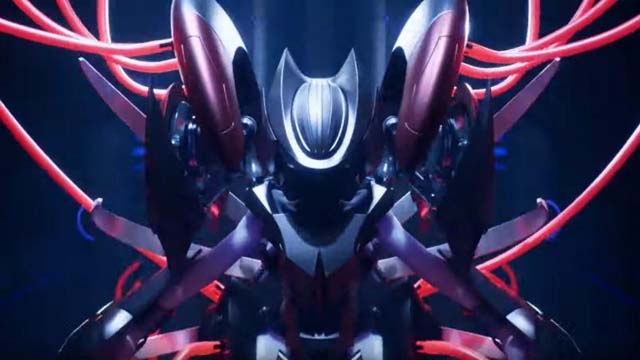 Below are the full details:
Mewtwo returns…with a new look. For a limited time, you can encounter this Psychic-type Pokémon in five-star raids.
Date + Time
Armored Mewtwo will appear in five-star raids from July 10 at 1:00 p.m. PDT to July 31 at 1 p.m.
Features
For the first time in Pokémon GO, Armored Mewtwo will be available to challenge in raids for a limited time!
Avatar Items
Do you consider yourself a Mewtwo Trainer? Show off your prowess for power and aesthetics with some stylish new items coming to the Style Shop!
Raid Tier
Tier 5
Event Bonuses
• In addition to appearing in the time it is available, every Wednesday it will appear more frequently in gyms from 6-7 p.m. local time, akin to the Legendary Raid Hour events.
• Mewtwo related items will be available in the Style Shop.
And a trailer:
How to catch armored mewtow?
The video seems to indicate that its raid boss CP will be 49430, indicating that it will not have the same stats as its un-armored counterpart. The announcement confirms it will be a tier 5 raid. It is unknown at this time how different the fight will be compared to a regular Mewtwo, but assuming it is merely an alternate form that retains much of the same stats, moves, and typing.
Pokemon Go trainers will need to team with multiple other players to have a chance of taking the mythical humanoid down.
Being a psychic Pokemon, Mewtwo's weakness is primarily ghost and dark-types. The best Pokemon to fight almost every Mewtwo charge move (with the exception of Focus Blast) is Tyranitar with incredibly strong Dark type moves, resistance to Psychic and elite stats. To attract Mewtwo out in the wild, you can buy Incense with
Cheap Pokemon Go Coins
at
Rvgm.com
, a professional online in-game currency store.
If Mewtwo has Focus Blast Fighting (140 power) as it's charge move, Tyranitar is a bad option as it will be One-hit-KO-ed, or in simpler terms, it will die immediately. We recommend using Gengar or another Mewtwo in those scenarios.