How to Catch Shiny Pokemon Easily and Increase Shiny Pokemon Spawn Rates in Pokemon Let's Go
Color-swapped shiny pokemon are a favorite for every pokemon trainer. However, they are far more rare to encounter in the wild out. In the new Pokemon Let's Go games, the game developer has completely reinvented shiny hunting, where the
Shiny Charm
that the Game Director in Celadon City gives you after you complete the Pokedex is designed to increase your chances of encountering a shiny Pokemon in the wild. To save you time, here are some of the best techniques for increasing shiny spawn rates and catching shiny pokemon more easily in
Pokemon Let's Go
.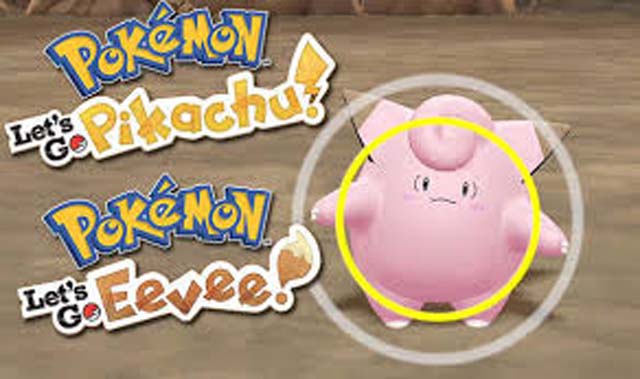 Using the Shiny Charm in Pokemon Let's Go
After you complete your Pokedex, you can visit the Game Director in Celadon City. There's a man with a buff Poliwrath standing outside the building you're looking for. Head in and you'll find a floor with the in-game Game Freak team. Chat to the Director of the team and he'll commend you for catching them all. He'll give you a neat certificate and the Shiny Charm, which you never have to do anything with. Just keep it in your bag and it will work on its own, increasing the odds of encountering a shiny from 1 in 4,096 to 1 in 1,365. so if you haven't got one, hurry up.
Trying restart the game every time
There are multiple factors in play when it comes to increasing a player's chance of spawning a Shiny Pokémon in Pokemon Let's Go games, with one of those factors being the system's RAM.
It seems that Pokémon that disappear off-screen are actually tucked away in the Switch's RAM. These Pokémon are considered OLD spawns, and are not included in the 1 in 315 Shiny spawn rate that was discovered. This means every time a player re-enters an area, there are less new Pokémon spawning around them, thus resulting in more time being needed for a Shiny to spawn. So to increase their odds, the simple solution is to start encountering and catching any Pokémon that match the shiny players are pursuing. By the way, you can buy
Cheap Pokemon Quest PM Tickets
from
rvgm.com
, a cheap, reliable online in-game currency store.
Building Catch combos to boost shiny encounter rates
As we know, most players are having luck chaining catch combos, which are racked up when capturing several of the same species of Pokémon. As your chain increases, so do the odds of finding a shiny Pokémon. Once hitting the maximum combo, 31 (although you can still continue to catch more of the same kind of Pokémon after this if you'd like), you'll now have a one in 341 chance of landing on a shiny. The combo will reset if you exit out to the home menu, break it by catching a different, non-shiny monster or a Pokémon runs away from a fight. What you have to do then is wait. Either keep catching the same Pokémon over and over until you encounter a shiny version of the type you'd like, or just pace around until that shiny appears.