Many pro Dota 2 Auto Chess players can reach couple of hundred of Last Hits without struggle while in a 37 mins game
. So how do they farm so fast? Therefore, today our
Rvgm.com
are sharing you with some general farming tips from experienced players to i
mprove your farming efficiency.
You can also buy
Cheap Dota 2 Auto Chess Candy
from our website.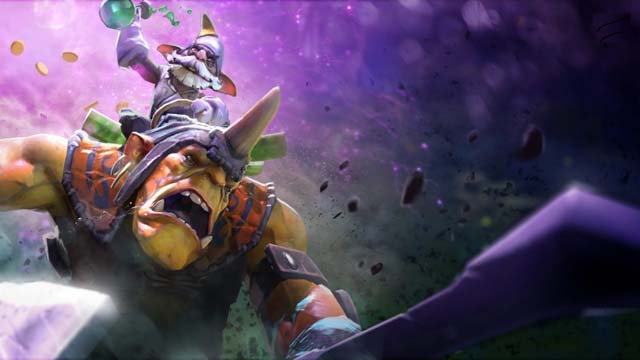 When comes to farming, there's 2 big factors to be taken into account when you begin:
How safe are you from the enemy team? (how far from them, how hard of a position to gank, how close is your allied support/team)
How much gold/xp is the camp/lane you're farming giving?
What I mean is, don't try to farm a 4 ancient stack on your enemy's side of the map if you're way ahead of their carry but you're alone in there. Instead, wait for some vision or support from your allies and try farming them together. That way, even if you get less gold / xp, you deny the gold/xp from the enemy team, give your team gold and xp and also survive. It's a win-win-win.
If you can't do that, for example enemies that threatens you is missing, or all lanes are pushed out, then you go farm jungle.
In general, you want to incorporate priorities in your farming pattern. It should go like: Towers > Lane creeps > Jungle creeps. Farming the lane is much better than the jungle (especially in the early stages). By farming the lane you get more xp/gold and you are also pushing, which means you're forcing your enemies to react to your actions or lose a tower, which in turn creates space on the map for yourself or for your team.
Another farming tips is to think on how they threaten you, for example AM against NP BH Lycan Lich Sniper should be able to farm wherever he wants, as aggressive as he wants, but the moment NP got orchid? You want to stay out of their vision as much as possible until you get Manta or BKB.
If you lose fights, it is your job to catch up. Catching up means not just farming fast, but farming dangerously. If you farm dangerously and successfully, you slow down enemy farm by accelerating your farm and can close the gap. If you only farm in safe areas, the rate of farming on both sides will remain the same and unbalanced. There is a high level reason why, and that is because your safe farm areas should always be warded if you are behind. The worst place to be as a carry when behind is your own jungle after the landing stage ends. Most low tier carry don't know this but your job is to TP to the offlane and take it over if your lane sucks, then stay on the enemy's side of the map.
One last thing, If you're a hero with escape mechanism, like void or antimage, don't use it when you're farming aggressively and the enemy that threatens you is missing! For example in your video you blinked in their jungle and met like 4 heores in a camp. Obviously it's a bot game, but same concept.