Rainbow Six Siege's Operation Phantom Sight may have just launched, but
details about Rainbow Six Siege gadgets and Operators of season 3 have already leaked before they're revealed as of late. Granted,
the leaked details (which correspond to new operator gadgets) naturally can't be confirmed by Ubisoft at this time. However, if they're true, we know what kind of gadgets they'll both be bringing to the game.
The leaked information comes courtesy of the ResetEra gaming forums (Thanks, PC Gamer). Specifically, a user named Kormora (who's proven they can provide reliable information in the past) shared details regarding upcoming gadgets.
The leak comes from an individual who goes by the name Kormora. He shared details from an inside source regarding the new Attacker and Defender regarding Year 4 Season 3 content for Rainbow Six Siege in the R6 community.
Those details, seen below, suggest that the two gadgets will be a grappling hook and a deployable shield which utilizes a canister that adds another layer of defense to the Defender's kit.
Year 4 Season 3 Gadgets
Attacker can use a grappling hook to go up hatches. Everyone pretty much knows this one at this point. And it's usable on windows too obviously.
Defender has a special deployable shield that has a canister on it that drops fire around it when it gets broken.
We know season 1 is lacking in stuff but engine limitations are annoying to work around and it's more crippling than it has been talked about in public. We're also going to try to deliver a fun mid-season event to you guys and already seen some correct guesses on the web about what themed event it is because of skin leaks.
Although the source did not drop any names, they did mention a planned mid-season event and that they already saw a number of correct guesses as to what it was.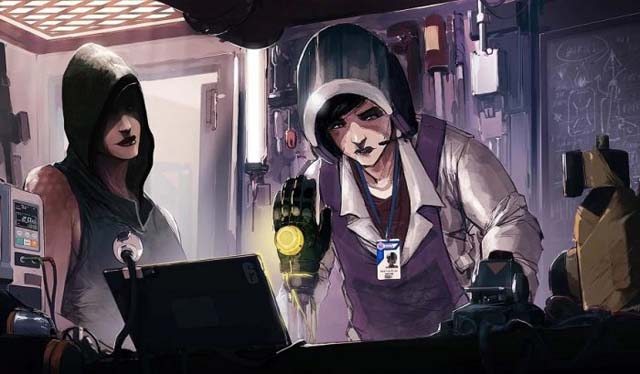 With Ubisoft releasing that image above, ( we can see Nokk and Mira together, and we see both of these alleged gadgets referenced in the top-right corner.) maybe on some level they want the operators to be leaked. It certainly keeps people talking about it. Perhaps there will come a season where the operators are not leaked. Ubisoft wants to build Siege's roster to 100 operators before they stop supporting it. They are about a third of the way to their goal, so maybe one of the remaining 70 won't be leaked.
Rainbow Six Siege's next Operators and gadgets haven't been revealed yet, so we'll have to wait until that happens to see if the leaked info is accurate. We will have more information on it, so stay tuned to
Rvgm.com
, a professional online in-game currency store for
Cheap R6 Credits
.