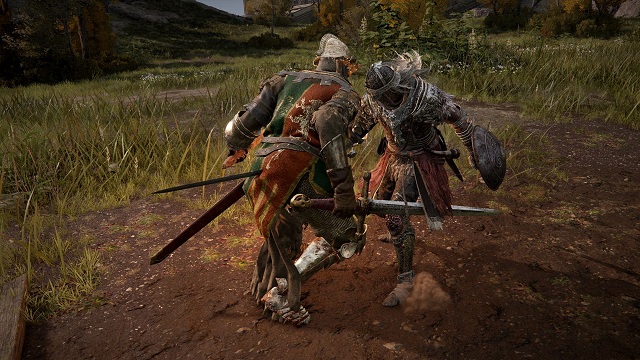 Many players are fond of playing Elden Ring because of its timely update for new settings and changes. They are willing to build new characters with different kinds of weapons and start the adventure again and again. When it comes to critical hit, some players are wondering that how to use this skill to make powerful damage towards enemies in battle. You can read this article and know how to make a critical hit in Elden Ring. Players can use
Cheap Elden Ring Runes
to unlock good weapons or gears for characters in the game shop.
What's the Critical Hit in Elden Ring?
Critical Hit is one of the Damage Types in Elden Ring. It is a special damage type that is dealt in specific situations. Damage types are a major part of the calculation that determines how much damage is dealt in Combat and are affected by many factors including your equipment, skills, and temporary buffs.
How to Make a Critical Hit in Elden Ring
Players can make a Critical Hit in one of three ways:
Players can get a Critical Hit by parrying an attack. Players can only parry an enemy to execute a Critical Hit if they have Focus. Pay close attention to the enemy and their attack and block it at the right time. When the enemy attack fails, the player can carry out their own attack for a Critical Hit.
Another way to get a Critical Hit is by sneaking behind enemies and stabbing them. The trick is to approach the enemy without them knowing about it before moving in for the kill.
Players can also get a Critical Hit by exhausting the enemy. Once the enemy's stamina is exhausted, the player can break their stance for a Critical Hit. To exhaust an enemy's stamina, the player can start a chase or attack three to four times using a medium-range weapon to break their stance. Any attack after breaking an enemy's stance will result in a Critical Hit.
The weapons you are carrying also impact your critical hits. If you attack with a long-range weapon like Bloodhound Finnese, the critical hit will be harder to land due to their size. Likewise, you cannot use a small-range weapon. It is recommended to use a medium-range weapon to deal a critical hit to enemies.
Best Weapons for Players to Make A Critical Hit in Elden Ring
Miséricorde (Critical: 140)
As it possesses the highest critical stat of any weapon in Elden Ring, you're probably going to use the Miséricorde as the primary weapon in a build that's specifically designed to create opportunities for critical hits by breaking the enemy's poise. However, it can also work as a secondary weapon in almost any build. When a critical hit becomes available, you can switch to the Miséricorde and deal massive damage.
If you want to add this tool to your arsenal, you can find it in Stormveil Castle, outside the room with the Grafted Scion. It's locked behind an imp statue sea, so you'll need a Stonesword Key to get inside.
Rapier (Critical: 130)
In almost every way, the Rapier is outshone by the another Thrusting Sword, the Estoc, with less reach and damage. However, if you want a Thrusting Sword that excels at dealing critical damage, the Rapier is your best bet.
It also happens to be one of the easiest weapons in Elden Ring to get. You can buy it from the Twin Maiden Husks in the Roundtable Hold. Unfortunately, its ease of access comes with a drawback; you can only get one Rapier in a single run, so you'll need to wait until New Game Plus if you want to power stance the weapon.
If you are trying to make a Critical Hit in Elden Ring, you can experiment the guidance in real battles against enemies. And you need to practice more and master this useful skill. You can
Buy Elden Ring Runes
to level up basic stats of characters and equip powerful weapons in the game.