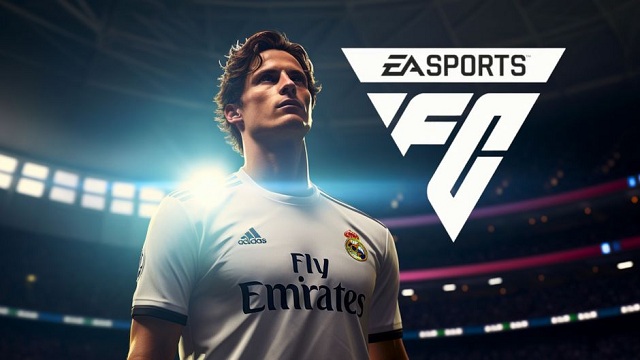 Many FIFA series fans are waiting for the release of new EA Sports FC 24. They are curious of everything new about FC 24. We are going to tell you all new features and contents of EA Sports FC 24 in this article. Players can use
Cheap FC 24 Coins
to collect powerful players and build the best team in the game.
All New Features and Contents in EA Sports FC 24
New HyperMotion V Technology
HyperMotion V is the new HyperMotion technology for EA FC 24, a huge upgrade on HyperMotion 2.0 in FIFA 23. Rather than using body motion capture suits with players from the lower divisions of Spain, EA has used volumetric video capture to go from capturing data in two games of football to 183 across the highest levels. In total, EA has 1.3 billion frames of data to make the game as realistic as possible.
The new HyperMotion technology means that EA can now replicate real-life moments from games over the last 12 months to make gameplay look extremely realistic. There's also been a bunch of other updates to EA FC 24 gameplay using HyperMotion V, including the introduction of precision passing, Controlled Dribble Sprint, Effort Dribble Touch, Responsive Shooting and improved ball physics.
Ultimate Team Evolutions
When receiving a player card in past FIFA games, including FIFA 23, all of the numerical ratings would be fixed in place. That's changing for FC 24, as you'll now be able to train up select players to improve their ratings.
EA explains that you'll be able to complete a set of objectives to improve the individual skills of players. We assume there must be some mechanic to prevent players from upgrading all of their cards to a 100 rating, but it's certainly intriguing that you'll be able to level up cards which could mean that silver and bronze cards will no longer go to waste.
EA also confirmed that you will be able to modify the appearance of your cards, adding new designs and animated backgrounds to make them stand out more and showcase milestones they a player has achieved at your club.
EA FC 24 Ultimate Team PlayStyles
The innovative addition called PlayStyles in EA FC 24 draws inspiration from X-Factors seen in NHL and Madden games. X-Factors are special abilities bestowed upon players, mirroring their real-life achievements.
"PlayStyles+ will give players abilities on the pitch that few others have". This brand-new squad-building dynamic will allow users to build their squads based on their knowledge of football players and how they play on the pitch.
During the exciting gameplay reveal event, EA presented an intriguing demonstration featuring Sam Kerr, the acclaimed Chelsea player. Through her unique PlayStyle, Sam Kerr exhibited enhanced precision when executing finesse long-shots. As for the full range of abilities that players can expect in EA FC 24, further details are yet to be unveiled.
Updated FC 24 Career Mode
The Player Career mode is one of the most popular game modes in FIFA games, which will also translate to the new EA FC games. The developers have shown the game mode a lot of love in the past few releases, almost entirely getting a revamp on FIFA 23, and EA FC 24 has more updates coming.
The new Play Styles feature is heavily involved in the game mode this time around. It allows you to chart your player career with unique play styles to bring your career to life and give your in-game character more personality and realism. The game mode will also introduce a new Player Agent feature to mimic the life and career of a footballer.
We have mentioned these main features and additions in EA Sports FC 24. You can read them and prepare for the coming release of FC 24. And you can
Buy EA Sports FC 24 Coins
to build the most powerful team in ultimate mode.