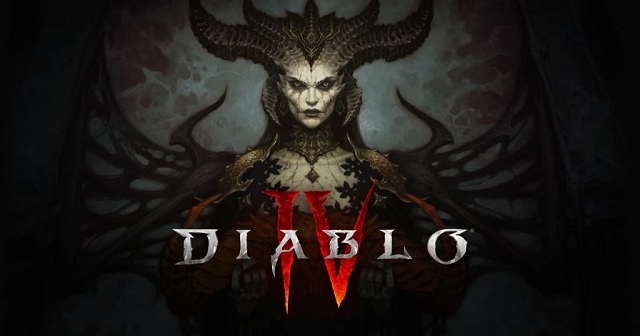 Many players are working for leveling up their characters in Diablo 4. Some players want to challenge the high difficulty game mode in the game. Like World Tier 3 Nightmare. Do you want to know how to unlock it in Diablo 4? You can read this article for guidance. Players can use
Cheap Diablo 4 Gold
to collect good crafting materials and build good gears in the game.
What is World Tier 3 Nightmare in Diablo 4?
Every world tier from this point onwards requires the player to complete the Diablo 4 campaign, in addition to a specific Capstone Dungeon on the highest world tier available. In the case of world tier 3, you're going to need to finish the Cathedral of Light Capstone Dungeon in Kyovashad on world tier 2.
This world tier is recommended for players between levels 50 to 70 as enemies become more formidable, dropping the player's resistance by 20%. Champion monsters can also create damage resistance auras to make matters worse. Fortunately, monsters now give 100% more experience and they drop 15% more gold.
Helltides events can appear across Sanctuary, giving players an opportunity to receive Cinders to create legendary items. You can also receive Nightmare Sigils to unlock Nightmare Dungeons, another challenging endgame activity. Finally, Sacred and Unique items can drop for the first time, giving players a chance to earn higher-tier items.
How to Unlock World Tier 3 Nightmare in Diablo 4
Once players complete each Act of the main story of Diablo 4, they have a chance to unlock World Tier 3: Nightmare by completing a Capstone dungeon offered at the Cathedral of Light. After the events of the story, players can unlock a quest called "World Tier 3: Nightmare" that opens up the dungeon. This dungeon is recommended for players near levels 50-70, and may only be done on World Tier 2 difficulty.
The Capstone dungeons of Diablo 4 are notorious for their amount of high level enemies, both elite and bosses, who usually sit around level 50 for the World Tier 3 quest. Players should gather as much Legendary Gear with Codex of Power Aspects as they can to be prepared for the hordes of Hell awaiting them in this trial.
Benefits of playing on World Tier 3 Nightmare in Diablo 4
While the difficulty is heightened in World Tier 3, you will still be rewarded for your deeds. For World Tier 1 and 2, you can get Legendary gear. In World Tier 3, expect Sacred and Unique armor drops, so you can enhance your build even further. Nightmare Sigils, which can unlock Nightmare Dungeons, appear now.
Enemy drops are also altered in this tier as well. Enemies give out 100 percent more XP and drop 15 percent more gold. On the other hand, they are harder to deal with they can do more damage. Since enemies drop a healthy amount of XP and gold in World Tier 2, it's a good idea to play on that level first. This way, you'll get a head start when you dive into the Hell that is World Tier 3.
Players who expect to challenge themselves can try to unlock the World Tier 3 Nightmare in Diablo 4, then you will have access to earn more XP and good items drops in turn. Players can also
Buy D4 Gold
to find good gears for characters in the game.