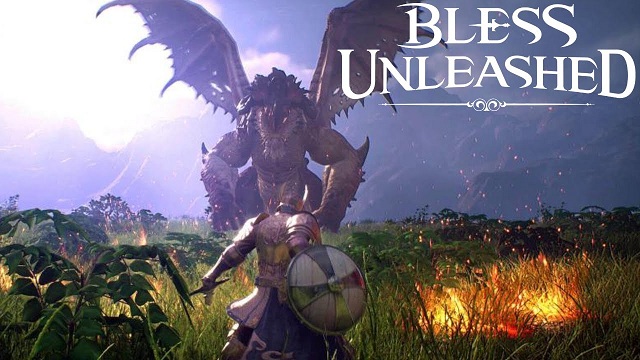 Bless Unleashed is a good MMORPG for players who like playing this kind of game. They can experience different contents and try to level up their characters in Bless Unleashed. While, some players still feel confused about how to play well in the game and level up their characters quickly. You can read this article and know about the guidance. Players can get
Cheap Bless Unleashed Starseeds
to find good weapons or gear in the market for improving characters' abilities.
How to Level Up Characters fast in Bless Unleashed
At first, you have to know the basic mechanism of XP in the game. There are two different kinds of XP for characters in Bless Unleashed. Level XP is the progress the player gets from killing monsters and performing some tasks. Skill XP is gained by them repeatedly using skills, allowing them to better upgrade their abilities.
Fast completion of the main task and many other XP-rewarding tasks usually result in low-skilled XP gains. This may cause high levels but weak capabilities. This is a great way to destroy characters in Bless Unleashed. So players will want to keep everything in balance, or focus on honing their skills XP first. Make sure to always perform area tasks, as these tasks will provide good skill XP.
Tips of Playing Bless Unleashed Well
Improve your Gear Score to High Level
With that said, there might be one way players can get away with weaker abilities in Bless Unleashed but with a high level and that is with the Gear Score. Gear Score determines how good players' items are and they're a whole other metric. Currently, it's also the best way to see how well a player does against another one.
In Bless Unleashed, a player with a higher Gear Score will usually win against someone with less—particularly if the Gear Score gap is quite big. So, with all that's been said, rare and more powerful items typically trump attributes and levels.
Collect More Bless Unleashed Starseeds
Bless Unleashed Starseeds are important currencies used to enhance your gear & resurrection, a battle for teleportation, and trade on the open market. As a very precious commodity, you'll need as many Star Seeds Bless Unleashed as you can. As you level up, you'll get more daily star seed exchanges, so be sure to check every couple of levels to see if you've earned another daily allotment.
Defeat Enemies by Yourself for More Xp
When you take down an enemy alongside a friend or in a group of players, the XP gained is divided up among all of the players. Since sharing of XP slows leveling up, taking down enemies' solo is encouraged. It is suggested that you take down an opponent on your own as you will gain the most amount of XP.
Master the Skill Combos of Your Character
Open your skills menu, review each part of your combos, figure out which combos can do the most damage and can be used in specific situations. It's especially important to compare the damage numbers. Describe the ability and the combo required to perform the ability from the right-side panel, read the total damage section of each skill and commit to memory which skills can do the most damage. These skills will get augmented by gear later on and may become incredibly important tools for you in battle.
If you are interested in playing Bless Unleashed, we hope that these tips or guidance may help you in the process of exploration. And don't forget to get good gear or weapons for your characters. You can
Buy Bless Unleashed Starseeds
to select the suitable ones and improve their gear score, which help them pull through difficult quests in the game.