Shooting skills is very important in ball game NBA 2K19.
There is a huge overhaul of shooting mechanic in NBA 2K19 and many players often miss shoot shots in the game. So, if you are in the same boat and looking for
a guide for tips on advancing shooting for NBA 2K19
? We have you covered.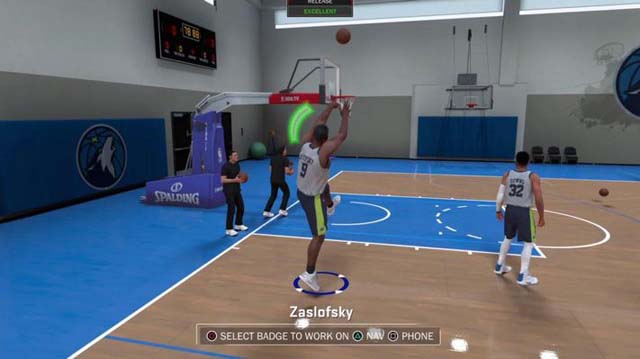 Always practice your jump shot on hall of fame difficulty. It's much easier to get greens on pro so if you can get them on HOF then you'll really be a killer once you go back to your normal settings for the game. Also a plaer with high shooting rating also helps a lot. If you lack a such shoooter, why not buy one with
Cheap NBA 2K19 MT Coins
at
Rvgm.com
now?
The best time to practice your shot is in the team practices. The assistant coaches stand by the baskets getting your rebounds and once all your teammates clear out it makes for some very efficient jump shot training. No more wasting time chasing down your own rebounds!
Without badges you will suck. Even with max 3pt and mid range you aren't going to shoot too well. So don't expect much until you get at least silver badges.
Focus on them in this order: Catch and shoot, limitless, difficult shots, deep deadeye, mid range deadeye, corner, tireless, pick and pop, others. These badges should be done in game, don't use drills on them. Tear dropper is a god send and if you get it on silver or higher; get it on silver as fast as possible. it makes your inside scoring that much better.
Once you start to badge up, especially if your ratings are 85 or higher, Shoot. Don't think too much. What I mean is as long as you aren't heavily contested, don't be afraid to shoot. Great sharpshooters pull when it looks like they don't have a lot of space and in reality they are lightly contested or even open. I think 2k has done a good job of recognizing that this year. You will be surprised, especially if its catch and shoot.
Shoot with the stick instead of the button. This one was a hard adjustment because I've been using the button as long as I've played 2k. The developers said there is a boost for using it and it feels significant. The whole lining it up straight thing takes some getting used to but if you get a green release it goes in anyway.
Don't look at the shot meter. Maybe it's just me but it doesn't feel like the bar is accurate unless it's a green release. Wait till your guy is at the top of his jump to release the shot.
Find a shot that works for you: do you need something slower so you can time it well, or are you quick release? I'm a slower shooter because I have a tendency to release early on fast releasing shots. Slower releases make me calm down and shoot in rhythm. Find what works for you. 3 points to look out for though (don't focus on the meter, look at feet, or look at elbow/ hands for visual cues of when to release).