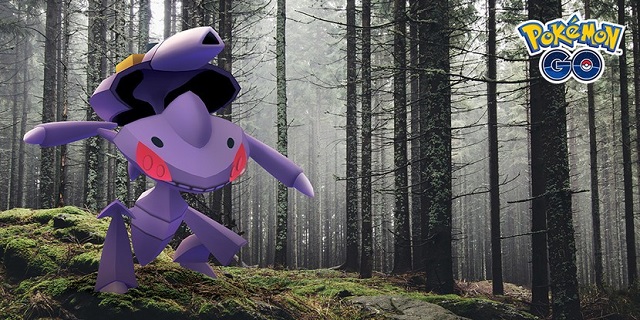 Mythical Pokemon Genesect is coming to Pokemon Go this week as a paid event. The Mythical Pokemon will make its debut in Niantic's popular mobile game as part of a new Special Research event. This Event will begin Friday, March 20, 2020, at 8 AM local time and run through Thursday, March 26, at 10 PM.
This story quest will only be accessible if you have a virtual ticket, which can be purchased ahead of the event from Pokemon Go's in-game shop for $8 USD. Purchasing the ticket will grant you access to various Special Research tasks that culminate in an encounter with Genesect. If you don't buy a ticket, you'll have a chance to encounter the new Mythical Pokemon in EX Raids beginning in April. In addition to Genesect, the Special Research story quest will lead to encounters with other Bug- and Steel-type Pokemon such as Pinsir, Scizor, Skarmory, Karrablast, Shelmet, and Durant.
However, Niantic is making changes to that event so players can complete the required research tasks on their own — and likely from the comfort of their own homes. Niantic has made a series of changes to the Genesect event that will let Pokémon Go players complete the required Special Research tasks solo. Those new tasks will include the following challenges:
Catch Pokémon of various types
Play with your Buddy
Power up Pokémon
Battle another Trainer (this includes Go Battle Leauge)
Hatch Eggs
The ticket will cost you $7.99 and you'll receive the following:
A new Special Research line featuring an early-access encounter with a Genesect-this is Genesect's first appearance in Pokemon GO!
A Drive to Investigate medal
Research objectives that lead to encounters with various Bug- and Steel-type Pokemon, including Pinsir, Scizor, Skarmory, Karrablast, and Shelmet, as well as other Pokemon that appear in the story or are related to Genesect
Research objectives that lead to an encounter with Durant, which is typically available only in the eastern hemisphere
Exclusive Genesect-themed avatar items, such as a bag and a cap
5 Premium Battle Passes, 3 Super Incubators, 3 Charged TMs, 3 Fast TMs, 3 Incense, 3 Star Pieces, 1 Poffin, 15 Rare Candies, and 1 Glacial Lure
Encounters with Scyther, Skarmory, Nincada, and Shieldon after completing exclusive Field Research tasks
Are you excited for this Mysterious Event? Let us know at the
rvgm.com
live chat. As well as our
Cheap Pokémon Go Coins
so you too can become a Pokémon Master!