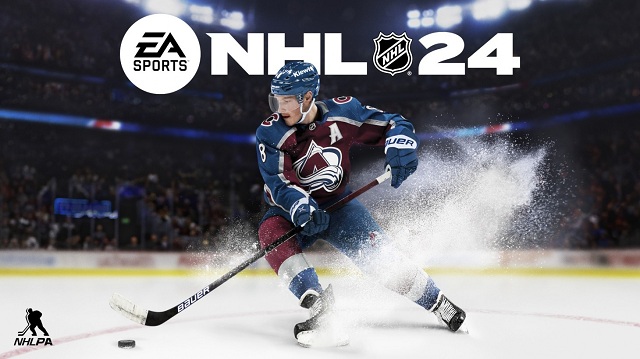 Many Hockey fans are all waiting for the information of NHL 24. They are eager to experience the latest NHL Series early. NHL 24 is coming for players soon. We are going to tell you everything new about NHL 24 in this article. Players can use
Cheap HUT 24 Coins
to unlock the best players and build the best team in NHL 24.
NHL 24 Release Date
EA confirmed that the worldwide release date for NHL 24 will come on October 6.
Those who purchase the X-Factor Edition will receive three days of early access prior to the 6th, while EA Play Members receive a 10-hour trial starting on October 3.
Traditionally, EA Sports has tended to release the yearly installment of the NHL franchise in October. Last year, the developer of the franchise opted to release NHL 23 on October 14, and October 15, 2021 for NHL 22.
A closed beta for the NHL 24 game went live for a week in late August.
New Exhaust Engine in NHL 24
The new Exhaust Engine feature in NHL 24 is divided into two aspects – the Sustained Pressure system and the Goalie Fatigue system.
With the new Sustained Pressure system, the attackers will receive a temporary boost on their stats while making plays near the opposing goal. For every shot, successful pass, or key play, the attacking team will receive a new boost, while the defending team will be negatively affected, causing their stats and stamina to decrease during the same period until the danger is gone or the opponents score.
Meanwhile, with the new Goalie Fatigue system, it is expected that defending goalkeepers will fatigue more quickly after a sequence of successful interventions. This will make it easier for attackers to score in second or third opportunities.
Modernized Presentation
With all-new presentation updates, players will feel more immersed than ever in the game of hockey. This year's presentation introduces Flex Moments, a broadcast that feels more alive than ever with over 75 new goal celebration animations, camera angles, lighting effects and the ability for players to map their celebration to their controller so they can flex how they want when they want. New waves of event reactions support significant stoppages, rushes down the ice, Exhaust Engine peaks and dramatic comeback moments, making this by far the most energetic Chel crowd to date. Plus, Dynamic Rink Boards expand the augmented reality broadcast and communicate key on-ice moments, from delayed penalties, goal summaries, stat milestones and vanity backdrops to accentuate those big Flex Moments.
Cross-platform play in NHL 24
Like most EA Sports games, NHL 24 features cross-platform play with HUT, World of Chel, and EASHL across a single generation. PlayStation 5 and Xbox Series X/S players can play with one another, while PlayStation 4 and Xbox One players are in their own crossplay league. Through crossplay, you can invite friends to a game or join a club from either platform. EA Sports says that crossplay in World of Chel and HUT improves the matchmaking quality in the hopes of decreasing matchmaking wait times.
Hybrid Controls
EA has officially announced that they will be adding Hybrid Control as an additional controller layout option, alongside the traditional Skill Stick and the new Total Control layouts. Now players will have the option to choose from one of the three controller layouts, allowing for more options for gamers. This was something many people had asked for as well, as having Hybrid Controls is a crucial aspect in making the game more accessible to everyone. This was a major thing that needed to be added back in, and we're glad to see EA bringing this back.
You can read this article and learn the new features of NHL 24. And in order to unlock good players for NHL 24 Ultimate Team, you can
Buy NHL 24 Coins
to get them from the transfer market.