Madden 21 is an American football video game, which is based on the National Football League (NFL), developed by EA Tiburon and published by Electronic Arts. It is an installment of the long-running Madden NFL series. It was released for Microsoft Windows, PlayStation 4 and Xbox One on August 28, 2020, and will be available for PlayStation 5, Xbox Series X at a later date. The game received mixed reviews from critics, who praised its gameplay but criticized its technical issues. Anyway,fortunaely, Madden 21 Next Gen is on the way.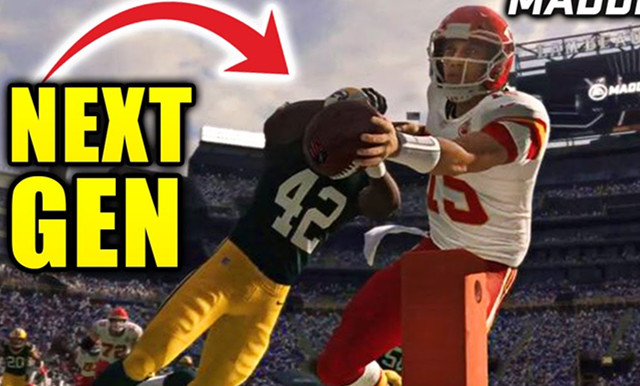 Release date
Madden 21 on the next-gen consoles will release when PlayStation 5 and Xbox Series X release. Rumors started, and Microsoft answered. The Xbox Series X will arrive on 10 November. Sony has not officially announced a release date for the PlayStation 5. November 20 has also been a rumored launch date. Madden 21 will be available on both consoles at their respective launches. Maybe only time will tell.
Price
The price of Madden 21 for the current generation of consoles is $59.99 for the standard edition ($79.99 for deluxe, $99.99 for MVP). The $59.99, or $60 price point is standard for most new releases of big games. When asked about the $10 price increase, Xbox chief Phil Spencer didn't comment much in an interview with the Washington Post. So don't be surprised if we see a $10 increase for next-gen games.
Upgrade
There is no need to buy a second game on Xbox Series X or PlayStation 5 if you buy Madden 21 on Xbox One or PlayStation 4. But that comes with a slight warn, though. You must purchase Madden 21 on Xbox One or PlayStation 4 by by December 31, 2020 and then upgrade to Xbox Series X or PlayStation 5 by March 31, 2021.
This is thanks to Dual Entitlement. Whether you buy a physical copy of Madden 21 or a digital one, you will receive Dual Entitlement. Your content should also carry over into the new console. EA Sports says your "Madden NFL 21 Ultimate Team binder content and Madden Points will transfer." The company also says "progress in certain Franchise modes can also be imported from current generation to next generation." However, EA Sports was not sure if information could go backwards.
Something New in Madden 21 Next Gen
There is nothing new content-wise in the next-gen versions of Madden 21. But the gameplay should improved through the new consoles.
In EA Sports' press release for the next-gen games, the company promises "blazing fast load times." Faster load times get you in the game quicker than ever. Never lose focus as stadium environments will load with unprecedented speed, letting you get to the kick-off in seconds.
And as you expected, the graphics in the next-gen consoles should be greatly improved as well. EA Sports says there will be "deferred lighting & rendering" as well as "reimagined player bodies." Another element will be "spatialized audio.All in all, the upgrades will just improve the gameplay aspects of Madden 21.
Madden NFL 21 Coins are the most important currency in-game. To build your own Ultimate Team,You should get more Madden NFL 21 coins. Earning Madden 21 Coins can be so easy with the help of rvgm.com. We are a reliable online game store with discount price, 100% Safety Guarantee, and instant delivery! To be a invincible one,quickly
buy cheapest Madden 21 Coins
at
rvgm.com
. Join us and enjoy the game!