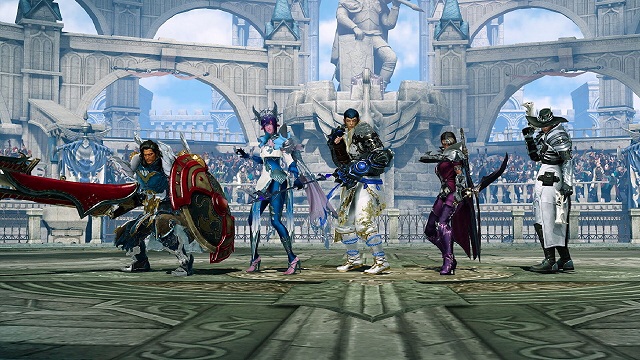 When players are playing Lost Ark, there are various classes for players to choose in the beginning. Generally, one of the most common character builds is the melee build. Players who like melee playstyle expect to build the best melee characters in Lost Ark. Players can get
Cheap Lost Ark Gold
to gather good materials for crafting good items and potions in the game.
How to Build the Best Melee Characters in Lost Ark
The Assassin Melee Build in Lost Ark
In Lost Ark, the Assassin build is used for melee characters and emphasizes sneaking up on enemies and attacking them from behind. The class's reputation rests on its tremendous damage output and its ability to kill adversaries fast and effectively. Assassins are great at working alone and taking on tough opponents. The Assassin's ability to remain hidden is one of its key powers.
Assassins may make themselves invisible and sneak up on their foes from behind, doing more damage as a result. As a result, they are great at dealing with formidable foes one-on-one. The Assassin build can deliver a lot of damage quickly because of its arsenal of devastating abilities. These abilities allow for devastating critical hits, bleed effects, and area-of-effect strikes. With these abilities, assassins may swiftly wipe out vast numbers of foes.
Swift mobility is another feature of the Assassin build. Assassins are equipped with abilities that enable them to swiftly narrow the distance between them and their opponents and to flee perilous circumstances. This makes it very difficult to capture and subdue them.
The Berserker Melee Build in Lost Ark
If you want to be the most impactful melee in a group, you probably want to be the tank and you probably want to play gun lancer, but if you want to just be absolutely menacing as a destructive force few things can do the job anywhere close to as well as a Berserker can. In PVE content provided that you have the right lineup around you, Berserker can do some of the highest damage in the game, both AOE and single target for bosses. It can take a few hits to the face due to the armor, you have to be able to position well enough to avoid ending your attacks early and get your back attacks as well.
A berserker is for absolute raw damage, depending on your end game engravings, you can even forego a fair amount of your tankiness and just become a full-on glass cannon with an unbelievably massive slab of metal you dare to call a sword.
The Destroyer Melee Build in Lost Ark
Destroyer wields a ginormous Hammer as his weapon and complements it very nicely with a set of very heavy armor. As a result, he packs a considerable punch and can take a beating, but his mobility is just what you'd expect from an over-burdened pack mule. He, just like Gunlancer, has access to the Taunt ability and can greatly improve the defensive capabilities of his teammates, not to mention that he himself can become almost immortal through one of his abilities. He also deals solid burst and stagger damage (in fact, he's the best stagger damage dealer in the game currently).
Destroyer's skills allow him to manipulate gravity which, combined with the size of his hammer, results in very flashy, impactful, and aesthetically pleasing gameplay. If you're looking for a tanky class that can dish out a lot of damage quickly while protecting teammates, look no further.
Players who want to experience the melee character build can experiment these three recommended builds in Lost Ark. In order to build the best characters, you can
Buy Lost Ark Gold
to purchase the best armors or weapons for them, which will enhance their health or attack.