If you want to be harder to
hit and heal while moving faster in Apex Legends
, then
bunny hopping
is the ideal solution. Don't know how to perform it? Keep on reading this handy guide from
Rvgm.com
. We also provide
Cheap Apex Legends Coins
, if you are in need, by the way.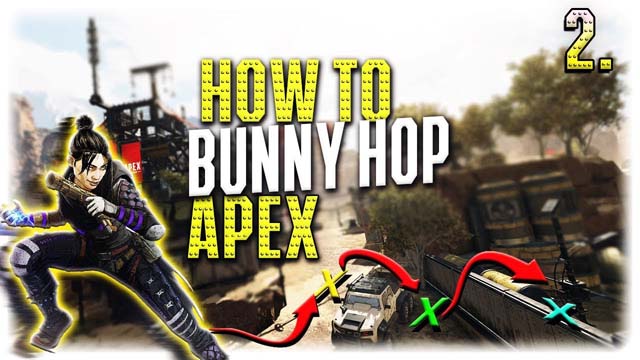 Bunny Hop And Heal Technique Overview
In Apex Legends, healing requires players to stand still, but with the Bunny Hop technique you can bypass that! players start healing while sliding and repeatedly jump from that slide, keeping momentum going until the healing is complete. In addition, this advanced movement makes it difficult for enemies to land shots, especially headshots on you. With the erratic way of moving and the lower hitbox, enemies will be pressed to land shots. In a world, it can be an effective method of retreat and heal, without sacrificing one for another in Apex Legends.
How To Bunny Hop And Heal In Apex Legends?
Bunny hopping isn't locked to one character and can be done by all players - providing they know how to.
So, to bunny hop across King's Canyon, players need to initiate into a slide, a scroll wheel or even a spacebar or other controls before jumping and then each time you hit the ground after that, immediately jumping again. Here's how you perform it specifically:
1. Run for 2 seconds
2. Initiate slide once at maximum speed
3. Immediately start jumping
4. Press the D key and simultaneously swing your mouse to the right
5. Jump as soon as you land
6. Then Press the A Key and swing your mouse to the left
7. Jump as soon as you land
8. Repeat 4-8 to continuously bunny hop
Note: (Use a healing item during Step 4, 5, 6, 7. during the duration, open your items tab, choose a healing item such as a Syringe and press the heal input. Then all is done! Perfect for those getaways from intense gunfires!)
If you are still unclear, you can check the video above.
To master this new advanced movement, a good tip is to keybind the jump button to something other than space - for example mouse scroll wheel down/up. This way, you won't have to time your spacebar presses so much, which can be tricky.
While doing all of that, continue to hold whatever key or button you use to crouch - while also moving in the direction you want to go. While that may seem terribly complicated, it's not, and there are a few indicators for how to get the perfect timing down.
For new players, it's a good idea to practice the Bunny Hop first in the Training area of Apex Legends. It can be useful when practicing the Bunny Hop to have a gun equipped so that you can see the crosshair. While in the air, your crosshair will spread out; when you touch the ground, your crosshair will immediately start to contract. To get the timing down properly, you should only see the very slightest contractions of the crosshair before you're in the air again.
How you learn how to master Bunny Hop and Heal Technique yet? For more on Apex Legends, stay tuned to
Rvgm.com
.