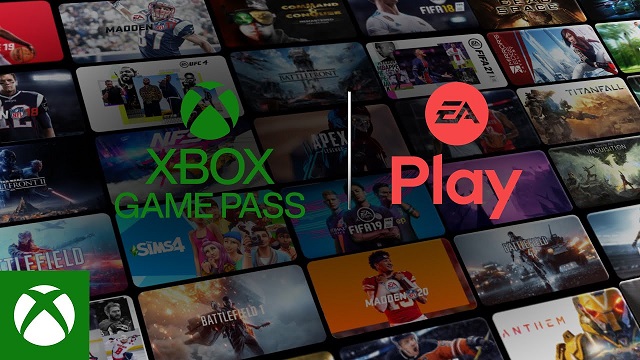 EA's FIFA 21 is going to be released on Xbox Game Pass in May, while NHL 21 will be launched on Xbox Game Pass next week.
Let's see the details!
Xbox Game Pass already has a decent selection of sports titles with the likes of Madden NFL 21, NBA 2K21, Football Manager 2021, and soon MLB The Show 21, but EA has now announced that FIFA 21, will join EA Play and Xbox Game Pass for Xbox Game Pass Ultimate subscribers sometime in May.
There's no official date for FIFA's arrival as of yet, but we only need to wait just over a week for NHL:
While these games are only joining the EA Play service, Xbox Game Pass Ultimate subscribers get to take advantage of all EA Play offerings due to the two services joining forces last November. Such a deal means Game Pass Ultimate members have access to every benefit afforded to EA Play subscribers. These benefits include a library boasting dozens of games, in addition to 10 percent discounts on EA digital purchases, in-game bonuses, and 10-hour trials for certain new EA-published titles. Evidently, the publisher is set on continuously expanding the service's various offerings by regularly bringing new experiences into the mix. Madden NFL 21 joined the lineup last month, for example; the month of March also brought Star Wars Squadrons to the EA Play library. The additions for this month and the next are exciting in their own right.
Xbox Game Pass is a monthly subscription service that allows members to play any game from a vast library that includes new releases and is considered by many to be great value for money. Subscribers to Game Pass Ultimate also gain access to EA Play, which gives its members the ability to play some of the publisher's biggest franchises for free and early access to its numerous sports games.
Powered by Frostbite™, FIFA 21 raises the game with fresh features:
·Enjoy even bigger victories together in VOLTA SQUADS and FIFA Ultimate Team™ Co-op.
·Feel a new level of gameplay realism that rewards you for your creativity and control.
·Manage every moment in FIFA 21 Career Mode with new innovations that create additional depth in matches, transfers and training.
·Experience unrivaled authenticity that gives you the most true-to-life experience of The World's Game, including the UEFA Champions League and CONMEBOL Libertadores."
Why your FUT squad still lingering on 80s OVR? You should
Buy Cheap FUT 21 Coins
to construct your lineup from now on.