Elden Ring Game Guide:Blaidd the Half Wolf And How to Find Blaidd in the Siofia River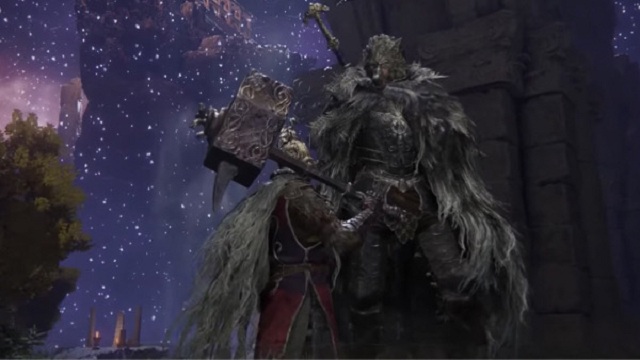 When it comes to Blaidd the Half Wolf, it is known as Ranni's blade in Elden Ring. Players can receive the mission that finding Nokron's hidden treasure through the Witch. Unluckily, Bladid has no idea about how to get there. So, he needs players to help him find the entrance of the mission. Additionally, players can try to buy
Cheap Elden Ring Runes
to level up characters in time, which will improve the ability of characters in the exploration of Elden Ring.
How to Find Blaidd in the Siofia River in Elden Ring
Blaidd will say he's going through the Siofra River Well in Mistwood in search of Nokron. This might lead players to believe he'll be waiting for them at the well. Well, first, they'll need to find the well. It's located in Limgrave, north of Fort Haight. The well is a large circular building with a magical lift inside. Fortunately, players can just head right on in. The door isn't locked.
However, Blaidd isn't anywhere to be found. He's not near the well. He's not in it, and he's not at the bottom. Players need to hike a bit to get to him.
When you first speak to Blaidd, he says he is heading to the Siofra River Well in the Mistwood. That's located in the eastern half of Limgrave near the Minor Erdtree. It's in between the Third Church of Marika and Fort Haight, and you can find it right next to the Mistwood Ruins. If you haven't discovered any of these landmarks, then just look for the dense forest area on your map.
Once you arrive at the well, head inside and you will find a lift that takes you deep underground to the Siofra River area. This is a fantastical area that's beautiful to look at, and it's also where you need to meet your wolfman friend. Once you arrive in Siofra River, you'll have to progress a bit further into the area before you can find Blaidd.
When you reach the bottom, we recommend taking out your horse and running into the large building, dashing past the enemies, and taking a right turn to another elevator. You'll proceed through it, and keep to the right on the path. There, you'll find a site of grace called Siofra River Bank, if you haven't already visited this location and can already fast travel here.
Return to this Mistwood Ruins and perform the Finger Snap gesture. Blaidd will leap down to the ground on the north side of the ruins, and now you can speak with him. He will tell you he is seeking a man named Dariwill, who he says deserves death. Dariwill is a boss in an evergaol, to the south of the Mistwood. Head to the Forlorn Hound Evergaol, enter and defeat Dariwill. Don't worry if you have already done this, regardless of when it is done, Blaidd will meet you here afterwards. He says if you are ever in the north of Liurnia, mention his name to a large blacksmith.
From the staircase, walk west and climb the small slope. If players look ahead, they will see a person standing near a cliff far away. That's Blaidd the Half-Wolf. Continue walking forward to reach him. Make sure to exhaust his dialogue before teleporting anywhere else.
The road to Blaidd is full of enemies that might follow Elden Ring players. As a result, Tarnished might get hit while talking with the Half-Wolf. So, it's recommended to either kill all opponents or use Torrent to ride around.
In the process of finding Blaidd, players need to
Buy Elden Ring Runes
to purchase suitable weapons for characters in order to defeat a large amount of enemies along the way, which will make good effects on the battle.