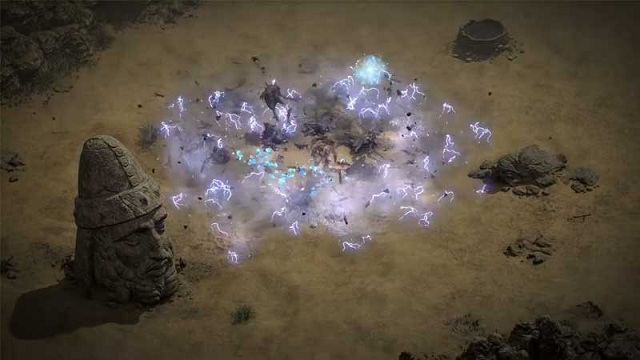 Players can find different kinds of gems in Diablo 2 Resurrected. They can put these gems into their gear in order to improve its ability. While, if you have found other good gems, you need to remove the former gems from gear at first, and put the new gems into them. It is possible for players to remove the gems from the gear in Diablo 2 Resurrected. If players are going to improve their weapons or gear in D2R, you can buy
Diablo 2 Resurrected Gold
to upgrade them quickly for characters.
How to Remove the Gems From Gear
Remember that the gems you remove will not be returned to you. In reality, you will be left with a clean item that can acquire new gems, and you will be unable to reassign the old ones to another item if you do this. To reuse gems that have already been placed in a socket, you will have to continue to farm gems as you progress.
If you're looking for a way to get rid of gems, you should use the Horadric Cube. It can be located in the second act of the game on the lower floor of the Corridors of the Dead. You'll be able to convert goods into something else with this item. This will enable you to clean socketed gear. In the Cube, add the socketed item, a Hel rune, and a City Portal Scroll > then hit "Transmute." The Countess on Nightmare or Hell difficulty is the best way to earn runes.
You can purchase the Scroll of Town Portal from vendors in the game. You must also assess if it is worthwhile to spend components to remove gems from a specific item.
How to Find the Essential items to Remove Gems
When you have all four required items, you can place your socketed item in the Horadric Cube, along with a Scroll of Town Portal and a Hel Rune. Press transmute to destroy all the gems and runes inside of the item, effectively removing them.
If you're wondering where to find these items, they are all easy to acquire except for the Hel Rune. The Horadric Cube comes from Act II in the Halls of the Dead. The Scroll of Town Portal is a common item drop from any enemy. You can also purchase scrolls from one NPC per act, such as Akara at Act I's Rogue Encampment.
Hel Runes, on the other hand, can be farmed by killing The Countess. It's only possible to get it in Nightmare or Hell Difficulty, however. Another good spot to get a Hel Rune is from The Hellforge at the Burning Hells in Act IV, which should be about a 1 in 11 chance. You can also make a Hel Rune from 3 Dol Runes and a Chipped Emerald if you have those handy.
Remember, after you hit Transmute, the gems socketed into the item will be gone, as will the Hel Rune and Scroll of Town Portal. If you plan on using this recipe a lot, you may want to farm up a lot of Hel Runes!
You might want to consider placing a gem inside a socketed item based on your character's level and how far you are into an act. If you're about to clear an act, but you're struggling on the final boss, placing a few gems onto your equipment before starting the fight can sway the battle in your favor, even if you think you're about to find a new item. If you've already reached the Horadric Cube, placing gems into items you need at the current moment is usually worth your while.
If you are looking for the suitable gems for your gear, you can
Buy D2R Gold
to purchase the best gems from the shop. You can find cheap prices about D2R Gold on rvgm.com.