Apex Legends Season 2: Dragons, Leviathans, Legend Crypto, Weapon Changes, Release Date
During E3 2019, Respawn released a he trailer for Apex Legends Season 2,showing a giant lizard-like eyeball as a teaser at the very end. Now, what exactly this eye belonged to may have been revealed. In a surprising update ahead of the start of Season 2, a number of Flyers and Dragons have now invaded the map.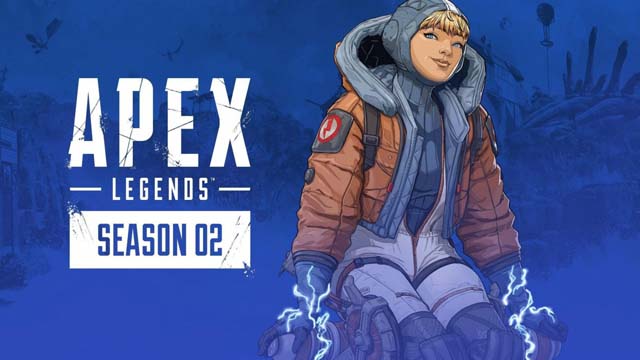 Dragons have arrived
Players are reporting seeing the new flyers around King's Canyon. Players can't land on them when gliding down into King's Canyon, but it seems that Pathfinder can attach his grapple to them. If you can ping a Dragon, they apparently drop loot boxes,which contains generally high-tier loot. Surprisingly, when players looted the death boxes, these boxes has "the name tag and banner from anyone on your friend's list on it." Essentially, Respawn gathers data from your friend's list to make it seem like one of these dragons devoured your friend! By taking your revenge and aggression out on these vicious monsters, you can claim some decent loot. Respawn and publisher EA Games are yet to make any official statement regarding the flyers though, but there may be a very good in-game reason for their appearance now.

Leviathans are moving
A teaser last week indicated that the Leviathans are indeed moving closer to the island. Right now, a Repulser on the southeastern section of the map somehow blocks the Leviathans from reaching the island, but there's reason to believe that some event at the start of Season 2 could destroy that piece of technology, allowing King's Canyon to be invaded by every huge beast that might want to interrupt your game session.
New legend
While Wattson is coming to King's Canyon in Apex Legends season 2.this week data-miners uncovered some new info buried in the game's files alluding to another legend named Crypto who may also arrive in Kings Canyon in season 2.
Seemingly a hacker of Korean descent (there a number of references to his laptop, along with some coordinates), Crypto has seemingly...done something in the vicinity of the Repulsor portion of the game's map.Crypto seemd to a role in Season 2's opening event. Specifically, he is the cause behind it. The legend's leaked skillset centers around hacking and "jamming." Supposedly, he will use these abilities to sabotage the Repulsor equipment. The equipment in question is responsible for keeping the Leviathans at bay. Incidentally, we already know the opening event will involve the Leviathans marching into Kings Canyon from the sea.
Numerous weapon changes
Along with the reveal of the flyers, Respawn has released a blog post detailing some major weapons balance changes coming to Apex Legends in season 2.
The major one is the new L-Star LMG that will be coming but there are also several hop-ups on the way that will greatly improve viability for some of the weaker guns in the game.
Here are the two new confirmed Hop-Ups:
Disruptor Rounds
Increased shielded damage.
compatibility: Alternator, RE-45
Hammerpoint Rounds
Increased unshielded damage.
compatibility: P2020, Mozambique
Season 2 release date
Apex Legends Season 2 has been confirmed for a July 2 release date. For more news and guides on the game, stay tuned to
Rvgm.com
, a professional online in-game currency store for
Cheap Apex Legends Coins
.