Plants vs. Zombies
, a 2 free-to-play tower defense video game where you grow plants to defend against the waves of zombies jonesing for your sweet, sweet brain. Plants vs Zombies 2 brings us new themes: Ancient Egypt, the Wild West and the Pirate Seas and new plants, all of which are great fun to experiment with. Whether you have a moment of game or not, today,
Rvgm.com
will share
some pro tips for both beginners and veterans
.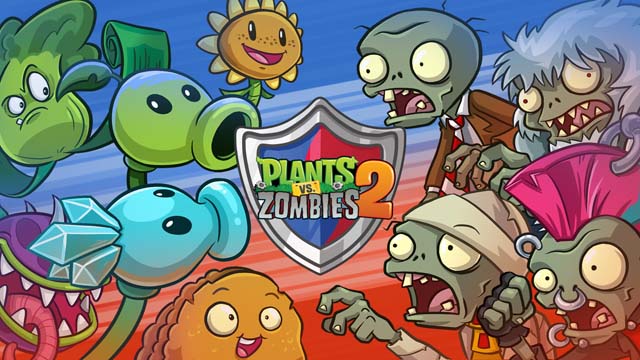 Spend Coins For Plants Upgrading
Coins are mostly saved up for plant leveling! Leveling helps you out so much in the game and makes your life easier in a lot of ways. You can beat the whole game without paying a thing, but it really sucks that 50% of the game are plants that you have to buy. You can buy those plants with
Cheap Plants vs Zombies 2 Gems Coins
from
Rvgm.com
, a cheap, fast and reliable online in-game currency store. There are some really good plants while others are bad, like chomper. I think chomper should be a freemium/gemium plant.
Slow Zombies By Chilling
Utilize plants that delay the advance of zombies, often through chilling effects. Snow Pea works great as a low-cost option while Winter Melon serves well if you have extra Sun to burn. There is enough to put one Delayer in each row, so that you can put some other plants that can deal damage faster.
Know Your Zombie Patterns
If you have been in the game for some time, you may notice that Zombies always attack in the same pattern. Therefore, next time you make a mistake, remember the pattern for when you set up to replay the level. For example, if a regular zombie starts in lane 1, then another comes in lane 4, then another in lane 6, they'll do the same thing when you replay the level, and you can set up your plants in lane 1, 4, and 6, to take care of them.
Don't Neglect The Sunflowers
Just like the first Plants vs. Zombies, Sunflowers are incredibly important. Since you need sunshine points from sunflowers in order to purchase or grow any other kind of vegetable, your initial objective should be to possess 2 rows of Sunflowers on each level. Combine them with Potato Mines to cover your Sunflower planting, and you're pretty much set!
On the beginning levels you need a minimum of three and by the end of the third level about eight of them.
Use Attack Plants And Boosted Plants On Hard Levels
With each level comes a progressively tougher and larger hordes of zombies, so, you may want to have more than one lane with plants more than one zombie at herder levels. With your attention, try putting attack plants in the very back. If things go awry, you'd rather have something that can defend itself when a zombie breaks through to the last column.
In addition, grow some boosted plants in your Zen Garden, then you can use their level-lasting powers to demolish foes on harder levels. Some of the best boosted plants are Sun-producers, as their Plant Food effects provide huge amounts of Sun instantly, giving practically infinite resources for the level.