Pokemon Go is no stranger to evolution through items – we've seen evolutions involving items like the Sun Stone, King's Rock and Metal Coat items.
Pokemon Go Sinnoh Stones
are a new addition for
evolving classic Pokemon into their new 4th generation evolutions
. So, how to get Sinnoh Stones? How use Sinnoh Stones? In this Pokemon Go guide, we'll explain everything about Sinnoh Stones.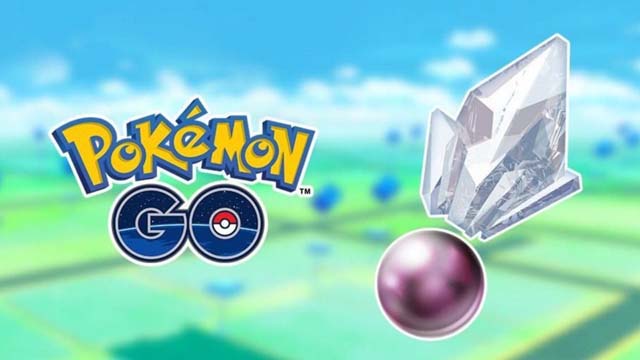 How to Get Sinnoh Stones in Pokemon Go?
There are currently three ways to get a Sinnoh Stone in Pokemon Go.
Complete And Unlock Research Breakthroughs
The first is through rewards for achieving a Research Breakthrough. A Research Breakthrough in Pokémon Go is when you fill up the Research Task log with seven stamps. Despite the Sinnoh Stone being one of the rewards, it is not a guaranteed drop! If you do not get the Sinnoh Stone after completing the Research Breakthrough, you just have to try again.
Participate In Trainer Battles
Another way is to win one randomly in Trainer Battles. After each PVP fight in Pokémon Go , both trainers receive a handful of items. The Sinnoh Stone can be one of the items that can drop. Get to battling, and you may just be one of those lucky trainers!
Battling against The Three Team Leaders on Community Day
The last way to get Sinnoh Stones is to battle against the three team leaders on Community Day
Every month, there is a Pokemon Go Community Day. For example, during the February Community Day, players could obtain up to 10 Sinnoh Stones. Five from beating the three team leaders in battles, and another five from winning PvP battles against friends. In total, there are 10 Sinnoh Stones.
What Pokemon Evolve Using The Sinnoh Stone?
So you've finally got your hands on a Sinnoh Stone in Pokemon Go and need to know where to use it. As you'd expect, the Pokemon Go Sinnoh Stone allows classic Pokemon from previous generations to evolve into their new generation 4 forms and there's plenty of 4th generation Pokemon who require a Sinnoh Stone for their evolution. In addition to needing one Sinnoh Stone to evolve, they also need 100 of that specific Pokémon's candy. Some species have other specifications, like gender. Currently, there are 22 different monsters which use the Sinnoh Stone to evolve in Pokemon Go, but only 11 are currently available in Pokémon GO. They are listed below. Given that these are evolutions of earlier generations of Pokemon, hopefully you'll already be rolling in the sweet stuff from the Professor. Good luck!
It'll take a while to catch enough Sinnoh Stones to evolve all those pokemon into their new generation 4 forms, but as long as you go for as many Sinnoh Stones as possible, you should be able to complete them before long. And if you are in need of
Cheap Pokemon Go Coins
, you can come to
Rvgm.com
, a professional online in-game currency store for many years.