Pokemon Go Easter Eggstravaganza 2019 Event - Schedule, Shiny Buneary, Field Research Tasks And More
Easter is just around the corner. To embrace the spirit of Ester, Niantic is
bringing back the annual Eggstravaganza event in Pokemon Go, along with the expected new Egg list and special bonuses.
The event will be available from April 16, 2019, at 1:00 PM PDT through April 23, 2019, at 1:00 PM PDT (GMT−7). Below, we
Rvgm.com
has listed all the information you need to know about this festive event! If you are in need of
Cheap Pokemon Go Coins
, you can also visit our website.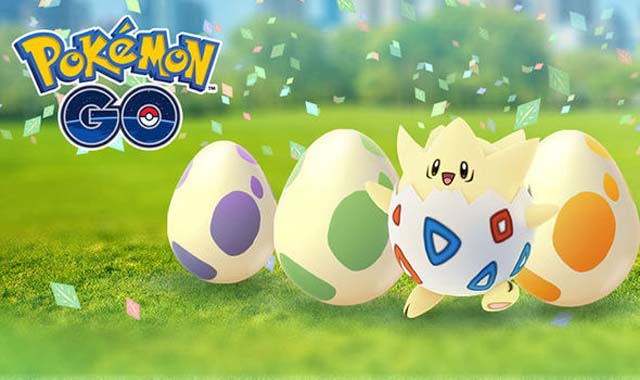 Pokemon Go Eggstravaganza Event Overview
This year's Eggstravaganza will feature egg-related Pokemon. Therefore, throughout the Eggstravangaza event, you'll be able to hatch baby Pokemon like Pichu, Smoochum, and Magby in the two kilometer egg pool. In addition, players will also have an increased chance of hatching a shiny Buneary for the first time this year. After the event is over, Shiny Buneary and Lopunny will be added to the game permanently, but will appear at a much lower rate.
Moreover, during the event, you'll receive twice the typical amount of Candy for every Egg you hatch. On top of that, Incubators will also hatch eggs twice as fast for the duration of the event, while Lucky Eggs will last twice as long as normal. This will be a great time to grind out some experience if necessary. In addition, the egg pool is also going to change, though details on what else gets shifted beyond the baby Pokemon is still unknown.
Pokemon GO has also stated that there may be different Pokemon hatching from eggs once the event starts.
Beyond that, this event will feature egg-themed Field Research Tasks revolving around Eggs at Poke Stops. It is probably safe to assume that the rewards for these quests will be Pokemon that hatch from eggs, Buneary would be a safe bet. If you're lucky, you may come across its Shiny version.
Shiny Latos is available for a limited time now.
The Pokemon Go Eggstravaganza event isn't the only event Niantic is holding in Pokemon Go this week; the developer is also bringing back Shinny Pokemon Latos in Raid Battles around the world as part of a special week-long Raid event. So, if you missed out on Latios, here's your chance. Latios will appear in Gyms as a Raid Boss from now until 1 PM PT / 4 PM ET on April 22.
What's the best counter and moveset for Latios?
The best counters for Latios are Rayquaza, Salamence, or any other stacked dragon-types, like Dragonite or Palkia. Mamoswine is a good reliable pick against Latios as well, as long as it knows ice-type moves.
Latios is also psychic-type, which means ghost-type and dark-type moves are pretty good against it. Giratina, Gengar, Weavile, Honchkrow, and Houndoom can help you out in these departments.
As with movesets, Dragon Breath and Dragon Claw is the best moveset, as this takes advantage of same-type attack bonus with two pretty strong moves.