Pokemon Go
will unveil an exciting new feature called
Adventure Sync
, which is used for recording your walking distances in the background without touching your phone. In addition, Adventure Sync will deliver a weekly summary, where you can see your Incubator and Candy progress as well as important activity statistics via your Trainer Profile.
You can earn rewards each week for each milestone you cross
, and receive push notifications when your Buddy Pokémon has found a Candy or when an Egg is about to hatch. It seems that Adventure Sync will next month be heavily integrated with Pokémon: Pokemon Go.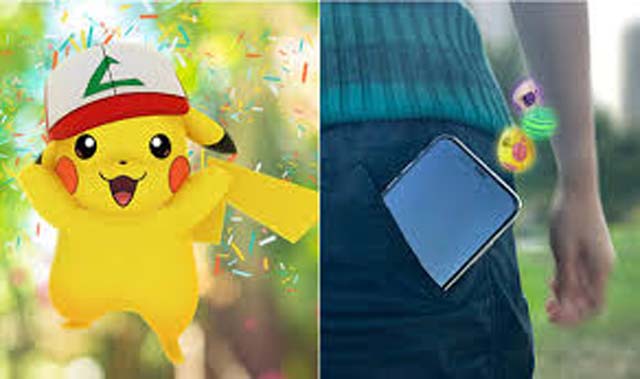 Adventure Sync is about more than just burning off those calories. In fact, it allows Pokemon Go to track your progress walking around even when the game isn't open, leading to Pokemon eggs hatching more quickly and all-new exclusive Pokemon Go Adventure Sync rewards. By the way, you can buy
Cheap Pokemon Quest PM Tickets
from our website:
rvgm,com
, a trustworthy, cheap online in-game currency store.
How to Activate Adventure Sync
Adventure Sync is an opt-in feature, requiring player's permission to operate within Pokemon Go and within your phone's relevant health app. Besides, to have access to Adventure Sync , you must be at level 5.
If you' re on Apple' s platform, first open the Health app. Then press the "Sources" option. Within that menu, tap on the option that says "Pokemon Go". Finally, when in that sub-menu, hit "Turn All Categories On", or do that manually. Then head back to Pokemon Go to reap the rewards.
If you're over on the Android ecosystem, it' s a similar process, but it actually all takes place within Pokemon Go. Hit the option in-game to activate Adventure Sync via the settings menu, which prompts you to pick a Google Account to use with Adventure Sync, and that will in turn prompt you to allow Pokemon Go to read your data from Google Fit.
Adventure Sync Distance and Rewards
Every week, Pokemon Go will take a look at your fitness app and figure out the distance you' ve walked. Users earn up to three different reward bundles from Adventure Sync every week, depending on the distance covered. The Adventure Syncsystem caps out at 50 km, meaning players who walk further will not earn additional rewards. Niantic has confirmed Adventure Sync is focused on walking, meaning activities like cycling and running cannot be imported into the game. Adventure Sync rewards behave similarly to raid rewards, as they come in a few different bundles but you are guaranteed to get various Poke Balls for each reward level.
5 km rewards: 20x Poke Ball
25 km rewards: 20x Poke Ball, 10x Great Ball, Additional rewards, 5000 Stardust, or 5 KM egg.
50 km rewards: 20x Poke Ball, 10x Great Ball, 5x Ultra Ball
Additional rewards 15000 Stardust, or 5000 Stardust and 10 KM egg, or 10 KM egg and 1 Rare Candy, or 10,000 Stardust and 1 Rare Candy.