Lost Ark Mystic Abyss Raid Guide: Everything You Should Know About Mystic Abyss Raid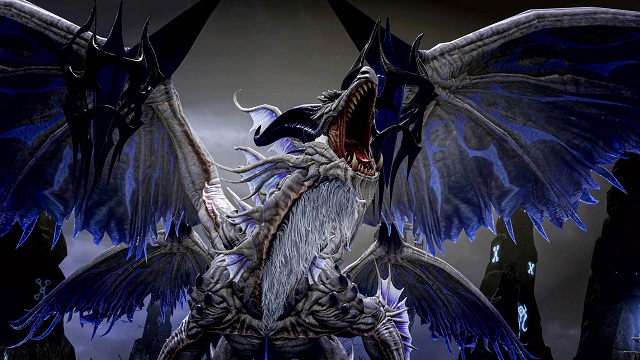 Lost Ark is going to drop the Mystics and Mayhem update on October 26, and there will be three new raids in the game. Many players are willing to know more information about the latest update of Lost Ark. You can read this article and know more information. If you are lack of good gear for your character, you can get
Cheap Lost Ark Gold
to choose the best ones for them in the game.
Lost Ark Mystics and Mayhem Update
The October 'Mystics and Mayhem' Update releases on October 26! This update comes packed with three distinct raids, for the heroes in Arkesia to hone their teamwork, skills, and ability to overcome unique mechanics; the Vykas Inferno Difficulty Legion, Achates Trial Guardian Raid, along with a new event, the Mystic Abyss Raid. This special event is scheduled to run for 3 weeks, starting on October 26 and running for three weeks, until November 16.
The Vykas Inferno Difficulty Legion
The first of the new raids is the Inferno Difficulty version of the Vykas Legion Raid. Lost Ark's Inferno Legion Raids are the most challenging version of Legion Raids, and rather than rewarding the usual gear and materials, Inferno is all about bragging rights, rewarding victorious players with titles, achievements, and even stronghold structures. Gear is normalized in Inferno, meaning players must rely on pure skill rather than gear to succeed.
Achates Trial Guardian Raid
The Achates Trial Guardian Raid, which functions similarly to an Inferno Legion Raid. Similar to Inferno Legion Raids, players must set up their build through the Book of Coordination in order to normalize their kit, making the Achates Trial Guardian Raid a rewarding skill-based challenge that yields prestigious achievements and titles upon success.
Mystic Abyss Raid
Players will need at least Item Level 1302 to participate in the raid. Another thing to keep in mind is that during the Abyss Raid event, the Scale of Harmony will be applied to scale your stats to match the level of the enemy.
Amazon also confirmed that the event will have three gates for players to battle through. Once you successfully clear the event, you'll get Mystic Event Tokens that can be exchanged for rewards and items at Exchange NPC. Except the event rewards, players have access to earn a variety of Achievements. Mystic can be challenged once per week, per roster.
As you have known the information of three new raids in the coming of Lost Ark, you can make preparation for them in advance. Especially the Mystic Abyss Raid, it acquires that your character's Item level need reach Level 1302. Then, you will be allowed to join in the time-limited raids in the game. So, before the raid begins, you need to improve your items level fast if you have not achieved the requirement. If you want to level it up quickly, you can
Buy Lost Ark Gold
to get necessary items or Exp for upgrading them in the game. At the same time, you can also have access to select the powerful gear for your character, which keeps them competitive in the battles against fierce bosses.