Lost Ark Game Guide: Artillerist Class and How to Build the Best Artillerist Class in Lost Ark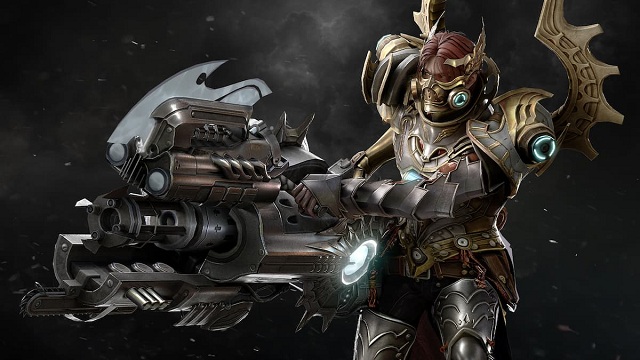 There are different kinds of classes for players to choose in the beginning of Lost Ark. Some players are especially fond of playing Artillerist class in the game. Due to his high AoE damage, players often use this characters to clear out a large amount of enemies in the battles. However, players expect to improve the levels of Artillerist class and build the best Artillerist Class in the game. You can learn from this article to know the guidance. Moreover, if players are lack of enough healthy potions for characters in Lost Ark, you can buy
Cheap Lost Ark Gold
to purchase more of them to make your characters alive during questing.
Artillerist Class Introduction in Lost Ark
Each class in Lost Ark hinges around their Identity Skills. For the Artillerist, that's the Firepower Gauge. As you deal damage, you will build up your Firepower Gauge. Every 33% grants you a damage buff, bringing the Artillerist's DPS to more and more impressive levels. At full Firepower Gauge, you can also activate Barrage Mode. This temporarily replaces all of your abilities with four powerful Barrage attacks; Howitzer, Focus Fire, Impregnability, and Energy Cannon, which is the aforementioned laserbeam.
However, entering Barrage Mode also roots you in place, completely immobilizing you until you exit Barrage Mode. That of course leaves the player rather vulnerable. Thankfully, you can use the shield from Impregnability to soak up damage long enough to get a couple of attacks off. This is the typical game plan for Artillerists. Build up your Firepower Gauge, enter Barrage Mode, and use Impregnability to protect yourself long enough to use Energy Cannon.
How to Build the Best Artillerist Class in Lost Ark
As for the typical skills you will use in this Lost Ark Artillerist build, you want the best damage skills, combined with decent resource generation and damage buffs via stagger increase and armor reduction. If you want to, you can opt-in for the defensive party buff in summon turret, which is great, regardless of whether you are running PvP, group PvE, or solo PvE. However, it does mean sacrificing some damage bonuses. Below you will find a table featuring the core skills you will use and the tripods. Please note the translations may be slightly off come live. Feel free to modify some of these at your leisure, as they are only suggestions based on the Korean server who are on different content to the current Western end game.
Like we mentioned above, much like Engravings, stats aren't massively important during early game Dungeons. To keep it simple, you want to focus on Swiftness and Critical for most Dungeons at this level. These help you clear faster, basically. More complex Stat distribution is important for Raids.
Your main focus with the Artillerist while clearing Dungeons is to use your Energy Field to soak up damage wherever possible, then use Air Raid and Homing Barrage to deal big AoE damage. There isn't anything too fancy here - rotate your cooldowns and continually do attacks. Simple as that, really.
The Berserker will perform best when your build focuses on maximizing the overall damage output of the class. While this specific setup does lack mobility, it's ideal for players looking to do huge AoE damage from a distance. Players will receive skill points each time they level up. Players should work toward the below build as they level up to 50. We recommend you first max out skills that you use most often or are the most powerful, then fill in the rest of the skills from there. Players can reset their skills at any time, so feel free to play around with maxing different skills.
In order to build the best Artillerist Class, good weapons are one of the important thing for the character in Lost Ark. Players can
Buy Lost Ark Gold
to select the suitable weapon for them in order to improve their abilities of attack in the game.