Homescapes
is a spin-off of Gardenscapes for the iOS and Android platforms by Playrix. In Gardenscapes, players complete match-3 matches to earn gold and stars to rebuild a thriving garden, while in Homescapes, players level up and earn gold and stars to build their dream home. So, if you wanna know how to make money fast in Homescapes, then be sure to study up below. Also, if you have any demands of
Cheap Homescapes Gold
, you could also visit
Rvgm.com
.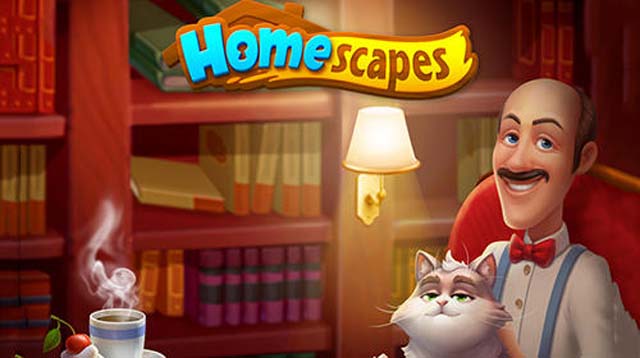 How to make coins and stars in Homescapes?
Complete Match-3 Levels (quickly)
To earn as many as coins you can, beat a level in the least moves that you can. All the leftover moves will go toward extra coins for your stash.
In the levels themselves, you can combine the Power Ups in order to finish levels a lot faster. There are 4 basic types of power ups: Airplane (4 tiles in a square),Bomb (5 tiles in a L shape),Rocket (4 tiles in a line), and Rainbow Ball (5 tiles in a line). There are a ton of combination of them. Mix a bomb and a directional piece together, for example, you'll bomb five rows of tiles vertically and horizontally. Mix two disco balls together, you'll clear out the entire board. There are far more combinations that can help you finish the level more quickly too.
Link Your Game with Facebook
You can log into Facebook to play with your friends and to save your account from device to device. Plus, if you do, you will get 1,000 coins bonus coins, which allows you to do a lot more furniture swapping as you so desire.
Complete The Day
The quickest way to earn coins is to complete days in the house. Once you complete a day worth of tasks, you 'll earn thousands of coins, which is far more that enough for a whole load of new furniture swaps. Then after you do that, go back to the task menu and start another day to get a new batch of tasks to complete.
Finish The Task
There are some specific tasks that you can do in the Homescapes for PC Windows and Mac, such as Carpet, Donuts, Jelly and Box. They will earn you lots of money.
Carpet
: It is a tile on the background that has a rough green background. In this task, try to match up 3 lines. Remember that one or more of the tiles should be on the carpet tiles. You will not get the power up if you match the tiles without the carpet. Easily slide or tap it to roll the carpet.
Donuts
: To do this task, you can just match the tiles around them. Or, use a power up to delete this obstacle, but you will lose your power up.
Jelly
: Just like Donuts, you should match the tiles around them to remove this obstacle. Once you complete the task, you will receive a cherry. However, the Jelly is impossible to swap or move.
Box
: Similar ways above can be used for this obstacle, matching the tiles around them. However, similar to Jelly, Box is impossible to swap or move.
Watch Videos
Sometimes, there are opt-in videos with ads at the bottom of the task list in your To Do menu in Homescapes. Watching one will award a handful of coins, up to 100 for a single video. So keep an eye on your To Do list for their appearance next time.