Daily Avocation
is a difficult Neverwinter achievement. It tasks players to invoke a special ability which allows you to "call upon the gods" for rough astral diamonds, stat boost, and currency like Ardent and Celestial coins. To help you complete this achievement fast and easy,
Rvgm.com
presents you with this quick
Neverwinter Daily Avocation guide. If you are in need of
Cheap Neverwinter Zen
, you can also visit our website.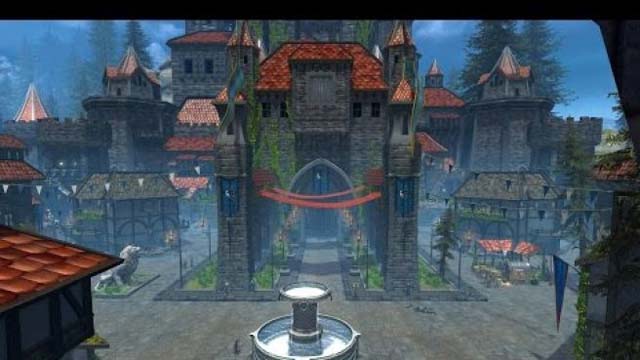 Unlocking Invocation (Learn about invocation)
Invoking the Gods quest becomes available at level 11. You must first pick up this quest from either Sergeant Knox or Aralynn the Pious (Hall of Justice in Protector's Enclave) to be able to invoke. The Invocation Counter, as a useful HUD indicator, only becomes visible after completing the first step of this quest (and the next step requires you to invoke to complete the quest).
Invocation is a game mechanic in Neverwinter where characters can call upon the gods for boons and gifts. This is available to all characters above level 10, regardless of class, race, or other aspects of the character. You can invoke six times per day since the Elemental Evil update. The results of the rewards can include standard loot, temporary boosts, as well as Ardent Coin and Celestial Coin, two forms of currency that can be earned once a day and can be used in the Vault of Piety for different items, weapons, even companions.
Invocation can be used once every hour at a campfire or Portable Altar. The Invocation Counter will display the time remaining until Invocation becomes available if it isn't already.
Once the above conditions are met, an invocation ritual can be started by using the appropriate LB stick and pressing "+" button, which allows you to "call upon the gods" for rough astral diamonds, stat boost, and currency like Ardent and Celestial coins. You can do this six times per day at a campfire or portable altar.
Characters can invoke the gods once every hour. To do so, they must travel to Aralynn the Pious (located South of the Hall of Justice in the Protectors Enclave), at any standard campfire, or use a "Portable Altar", "Hero's Feast", or "Mechanical Altar".
Upon using Invocation there are bonuses to the first three times you use it every day; you will be granted a set number of Rough Astral Diamonds and Experience Points which is directly related to your current level. The first Invocation grants full bonus. The second Invocation of the day grants 2/3 ad and 1/2 exp of full bonus. The third Invocation of the day will grant 1/3 AD and 1/4 exp of the full bonus.
Here are specific steps to unlock Daily Affirmation.
1. You first have to reach level 11
2. Visit Sergeant Knox in the Protector's Enclave and accept the "Invoking the Gods" Quest
3. Follow the Quest trail until you reach Aralynn the Pious
4. Talk to her to learn Invocation
5. Hold LB stick and press "+" button to Invoke the Gods
That's the end of this guide. Hope it helps!